When it comes to WordPress hosting, one of the most critical questions you need to ask yourself is whether you should use a managed service. There are plenty of upsides to managed hosting, but that doesn't mean it's the best choice for everyone. Plus, it can be more costly than other types of hosting.
Technically, no website needs managed hosting. However, this kind of plan offers a lot of features designed to make your life easier. If regular hosting is parking your car on your own, managed hosting is the equivalent of having a valet handle it. They ensure that everything runs smoothly, so you can focus on content and promotion.
In this article, we'll dive deeper into what managed hosting is and the features it offers. Then we'll talk about some of the reasons why you should consider a managed plan, and discuss how picking the right theme can negate the need for this kind of hosting. Let's jump right in!
What Managed Hosting Is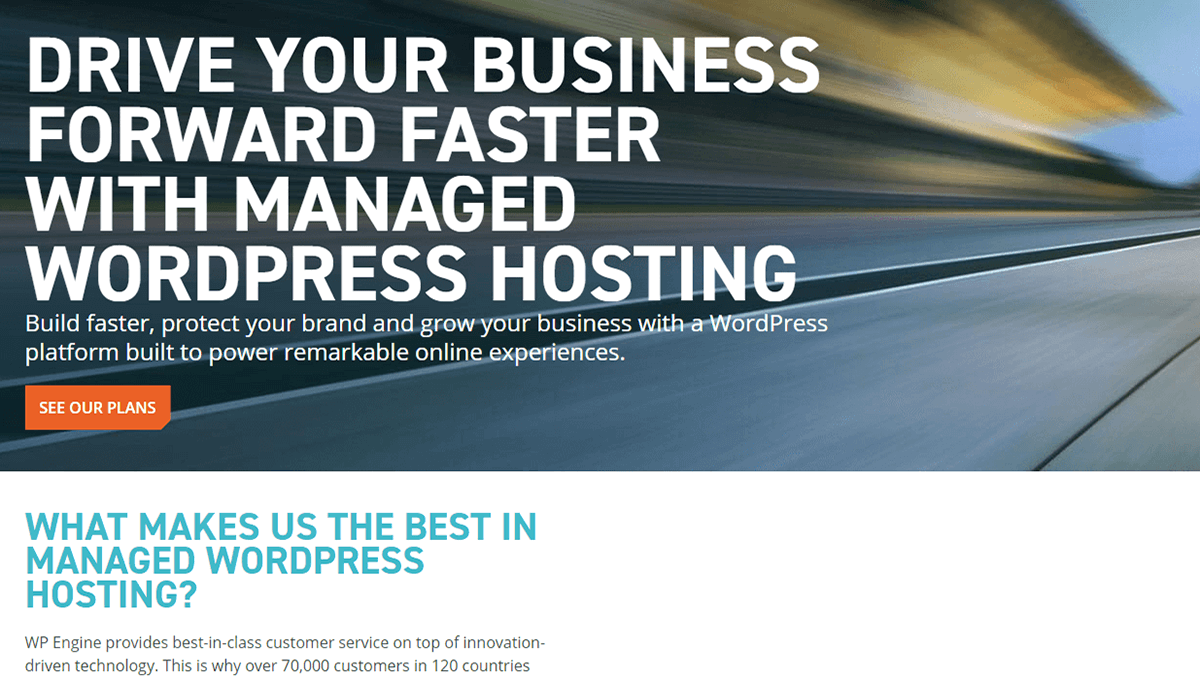 When you sign up for a regular hosting service, in most cases you're responsible for maintaining your website. If your site goes down or is running slowly, you can always ask your host's support team for help. Otherwise, they probably won't step in.
Managed hosting is all about providing you with a smoother experience. These types of plans offer optimized performance and increased security, handling these aspects so you don't have to worry about them.
The features offered by managed plans vary quite a bit, but most provide:
Consistent updates. Most managed hosts will keep your WordPress installation updated automatically, as well as other software such as PHP.
Better security protocols. Depending on your host, you may get access to additional security features for WordPress, such as limited login attempts, out-of-the-box Secure Sockets Layer (SSL) certificates, and more.
Automatic backups. Backups are one of the best ways to protect your website, and most managed hosts take care of them so you don't need third-party solutions.
WordPress-specific features. Managed WordPress hosting services usually provide some sort of additional features for the platform. For example, you may get access to premium plugins for free, be able to create staging sites with a few clicks, and more.
If you have experience running a website, then you'll know all these features can be implemented on your own. However, they can take up a lot of your time, which is why managed WordPress hosting services usually charge a premium. Whether that's a reasonable trade-off or not is up to you.
As far as specific platforms are concerned, we've had great experiences using WP Engine for managed WordPress hosting. We've even tested our Uncode theme extensively with this host, so it's a great fit if you already use the theme (or are considering switching to it).
2 Reasons You Might Consider Using Managed WordPress Hosting
If you're still not sure whether managed hosting is the right fit for you, let us help you make up your mind. Here are two reasons you might want to opt for this kind of plan.
1. You Like Having Access to Top-Notch Support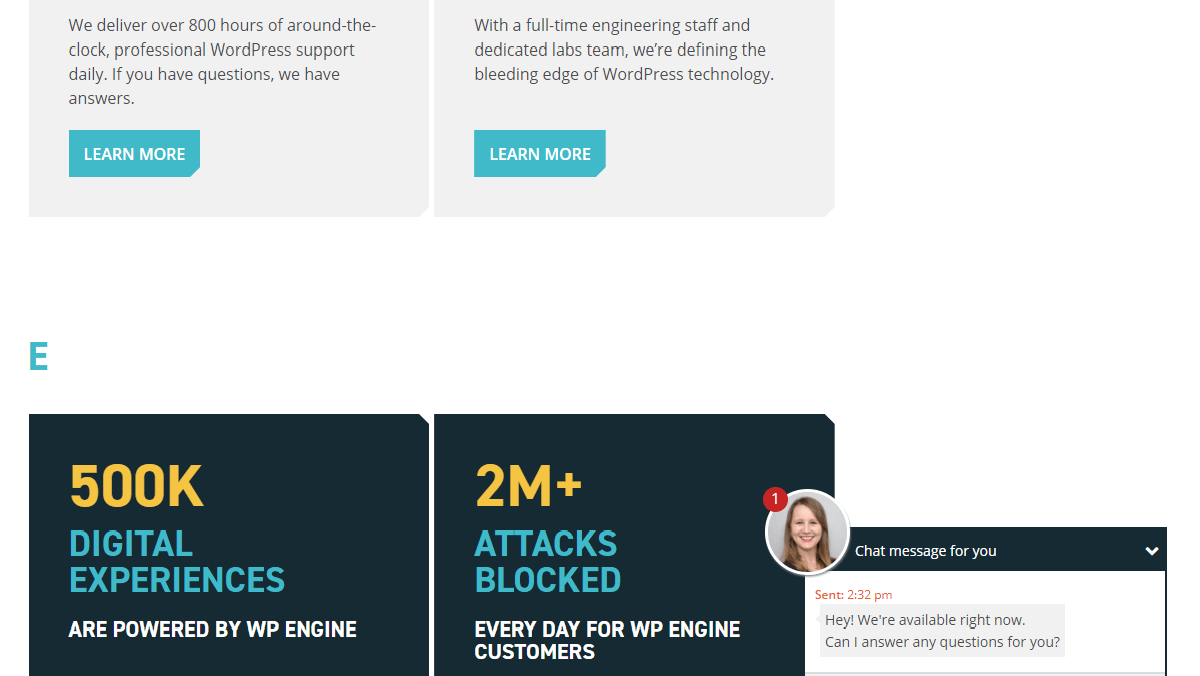 Almost every hosting service enables you to contact a dedicated support team to help with any questions you might have. However, managed WordPress hosting platforms have an advantage here – they hire people who know the platform inside and out.
To be fair, most quality hosts offer solid support. However, in our experience, managed hosting support almost always beats that of regular plans. In many cases, you won't even have to contact support in the first place, because your provider will take care of issues like performance problems before you have a chance to notice them.
If you're the kind of person who's happy troubleshooting your own WordPress problems, then better support may not be that important. It's nice to have access to it just in case, but WordPress is so popular that you can often find guides to help you solve any type of issue.
On the other hand, if you want access to a service where you always have experts on hand to make sure your site is running as smoothly as possible, then you'll definitely want to consider managed hosting as an option.
2. You're Concerned About Performance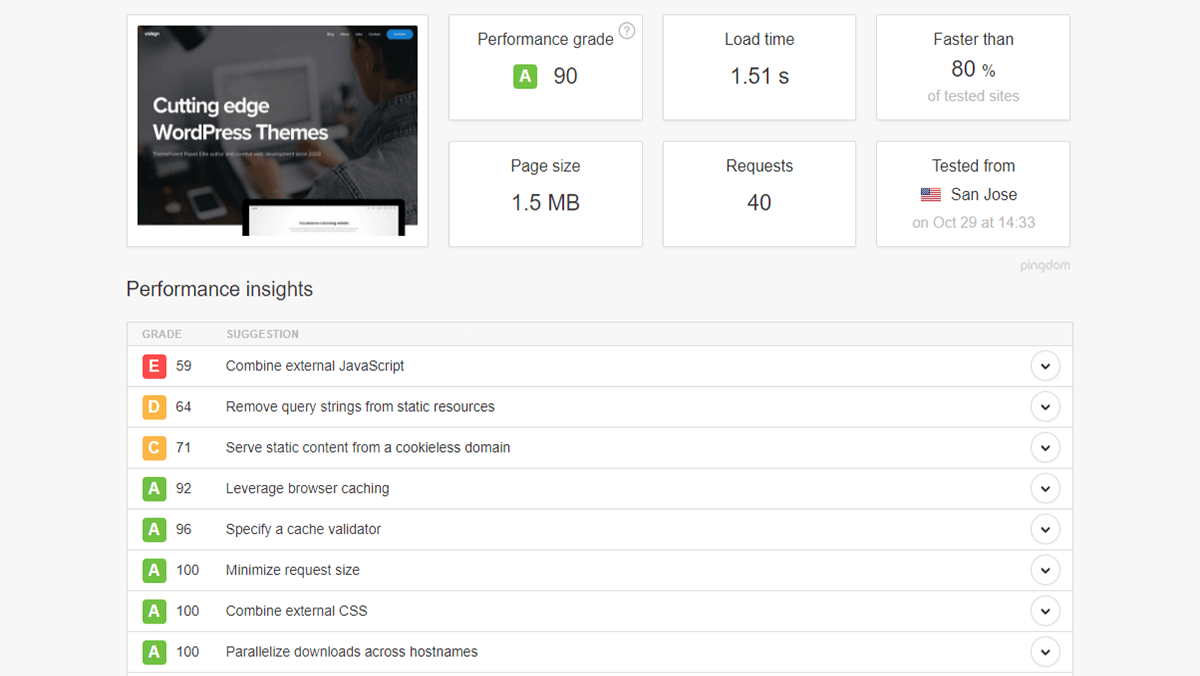 The longer a website takes to load, the higher its bounce rate will be in most cases. Slow pages drive visitors away. There are plenty of ways you can get loading times down on your end, but this element also largely depends on your web host's optimization.
Managed services take pains to ensure that their clients' sites run as fast as possible. That way, you won't have to tinker with your website's settings to get it to load faster, which is a great bonus. Some services will even set up caching solutions and Content Delivery Networks (CDNs) for your website, and optimize WordPress as much as possible for you.
Once again, these are all things you can do on your own. However, it takes time and knowledge to optimize your WordPress site to run as smoothly as possible. Plus, you'll need to monitor loading times regularly to make sure they aren't slipping. Having a managed hosting plan means you can depend on experts to keep your site's performance top-notch, which is one less thing you'll have to worry about.
How Using the Right Theme Can Reduce the Need for Managed Hosting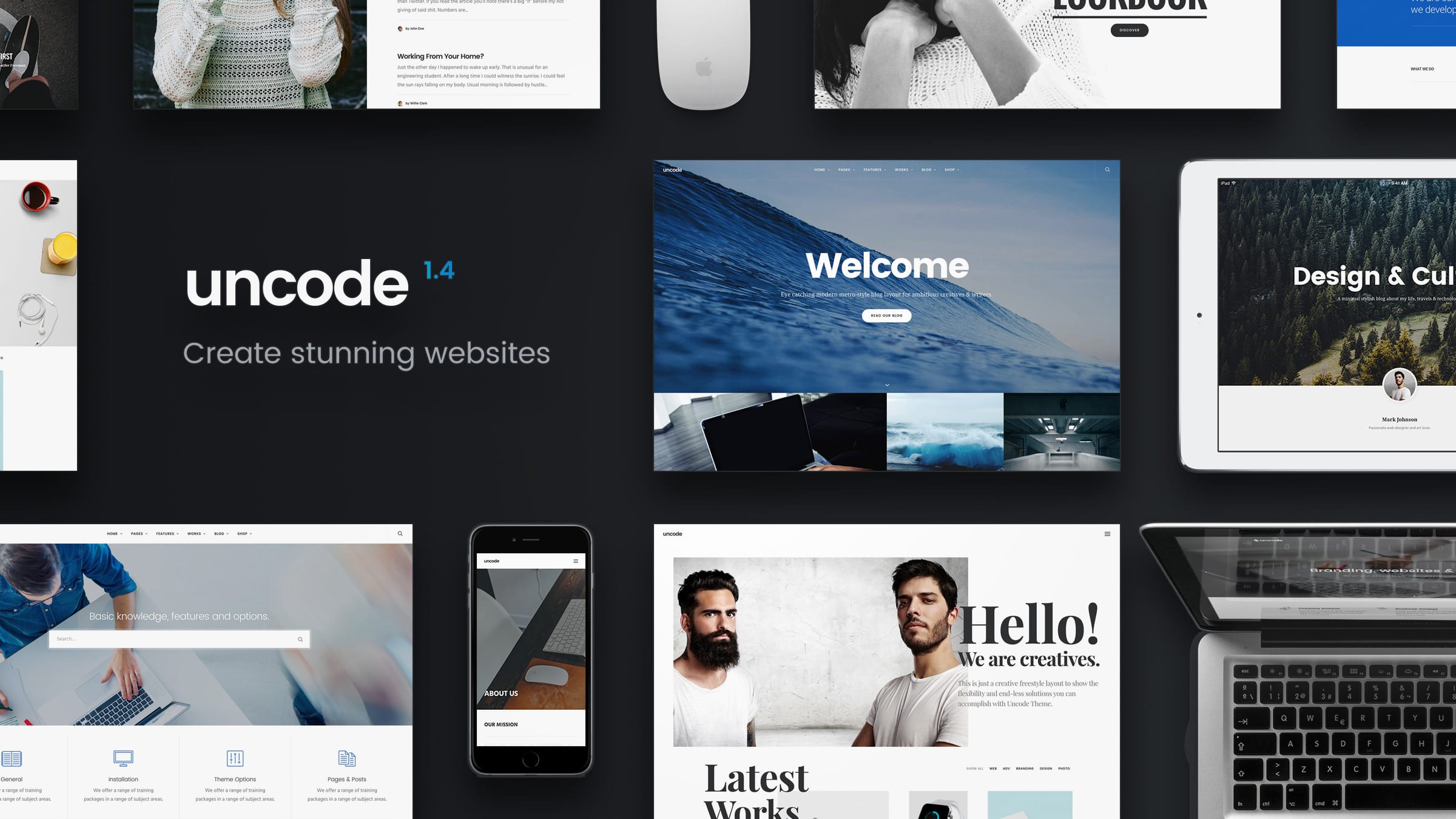 So far, we've discussed that the most significant benefits of managed hosting are performance, support and convenience. If you value your time and can afford the extra cost of a managed plan, then by all means you should consider using one.
However, it's worth noting that the theme you use can also make a huge difference when it comes to your site's performance and ease of maintenance. Our own Uncode theme, for example, includes plenty of features that can make your life much easier, such as:
Adaptive images. When you upload images to your Uncode website, the theme automatically generates thumbnail images for every possible resolution. This way, your users won't have to load the highest resolution version, and your pages will be ready faster.
Asynchronous adaptive images. Along with generating thumbnails for your images, Uncode can also load them using very low resolutions at first. Then, once the page is ready, it will replace those images with high-quality versions. Overall, this results in much faster loading times.
Image compression. Whenever you upload an image to your site, Uncode can automatically optimize it so that it takes up less space. Combine this with the theme's other image-related features, and your site should load faster than ever.
Extensive documentation for every feature. With Uncode, you have access to a broad knowledge base that explains every one of the theme's major features and how they work. Plus, we regularly publish in-depth tutorials about how to get the most out of our theme. This way, you won't have to look around for tutorials all over the web or rely on support all the time.
Uncode heavily emphasizes performance, which is not something every theme does well. If your primary motivation for considering managed WordPress hosting is to speed up your site, then you should consider trying a more optimized theme before you make the switch. In the long run, this can save you money.
Before you try out Uncode, be sure to check out its server requirements. It's a sophisticated theme, so you will need a decent web host to get the most out of it. If you're not sure which service to use, we keep a list of recommended providers you can consider. Ultimately, whether or not to use a managed hosting plan is up to you. Just keep in mind that a stellar theme can mitigate the need for that type of plan.
Conclusion
Managed hosting is a luxury option. In most cases, it's more expensive than a regular plan. However, you get a lot of perks in exchange for that premium, such as top-notch performance, security, and support. If you have the budget for it, managed WordPress hosting definitely makes for a smoother overall experience.
However, it's important to note that in many cases, simply using a better theme can be enough to improve your site's performance. For example, Uncode includes several features that can help speed up your website. Plus, it makes adding new elements and managing them simple. If you try it out using one of our recommended hosts, chances are you won't need to shell out for managed hosting services.
Are you still unsure if managed WordPress hosting is a good fit for your site? Share your questions with us in the comments section below!
Sign up to stay up to date with the latest and greatest news from Undsgn!
(You will be forwarded to our subscribe form hosted by Mailchimp)