Your theme is the foundation of your WordPress website – the starting point that everything else is built upon. It affects your user experience, site performance, aesthetic appeal, and so much more. Choosing the right theme is one of the most important decisions you'll make for your site, so it may seem an intimidating step at first.
However, choosing a theme doesn't need to be overwhelming. There are thousands of available options, but if you take the time to decide what you're looking for before you go shopping, you'll be well-prepared to make the best possible choice.
To help you out, we'll walk you through a four-step process to help make the task of finding an awesome theme a lot easier. However, before we do that, let's talk about why your decision is so important!
Why It's Crucial to Pick the Right Theme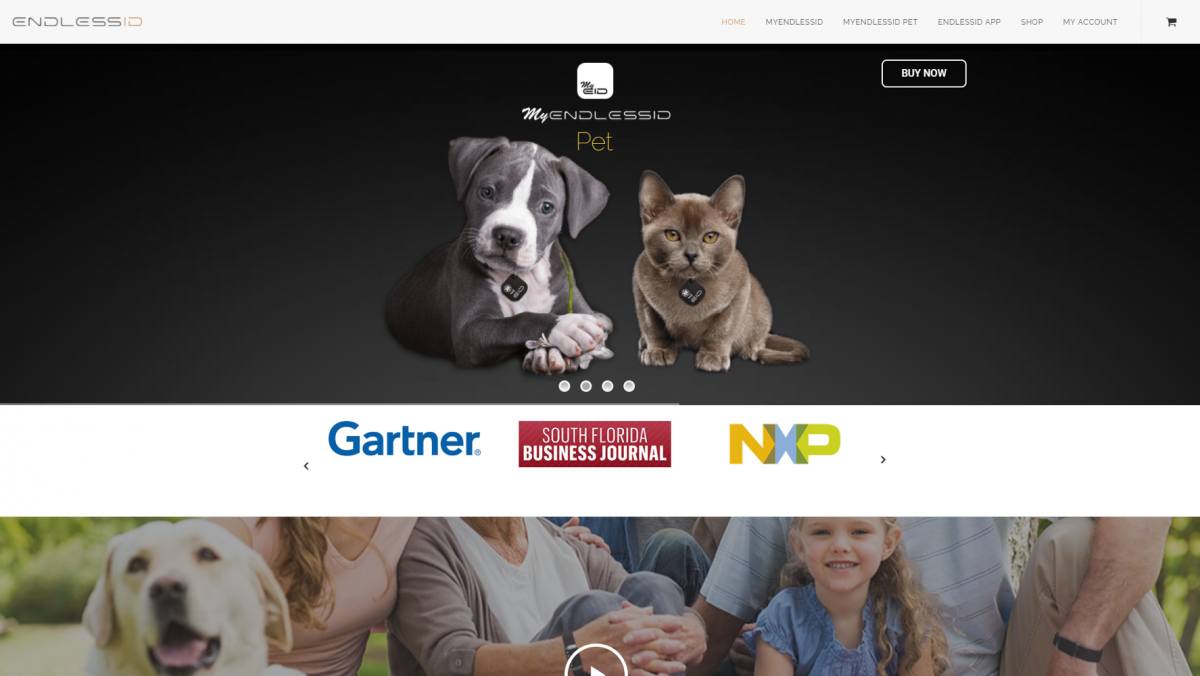 A WordPress theme is a piece of add-on software you can install on your site, which helps to determine your its layout and appearance. You can take a website, switch it to a different theme, and all of a sudden it might look drastically different.
WordPress themes vary widely in their purpose and impact on your site. Some are quite simple and minimalist, while others support many different types of posts and content. There are general-purpose themes suitable for almost any kind of site, and specific ones targeted at niche industries (such as photography or e-commerce).
Along with its effect on how your site looks, the theme you choose can have a significant impact on your site's speed, performance, and visibility to search engines. This means the theme you choose is important one, and the decision shouldn't be rushed. While you can always change your theme later on, that can result in the need for a redesign among other inconveniences. Therefore, it's smart to pick the best theme possible from the start.
How to Choose the Right WordPress Theme for Your Site (In 4 Steps)
If the last paragraph caused you to pause, don't worry – there's no need to be concerned. With our four-step approach, you'll be well-equipped to find the theme that's right for your needs and your website. Let's start out by compiling a list of criteria you'd like your theme to meet.
Step 1: Make a List of Your Personal Criteria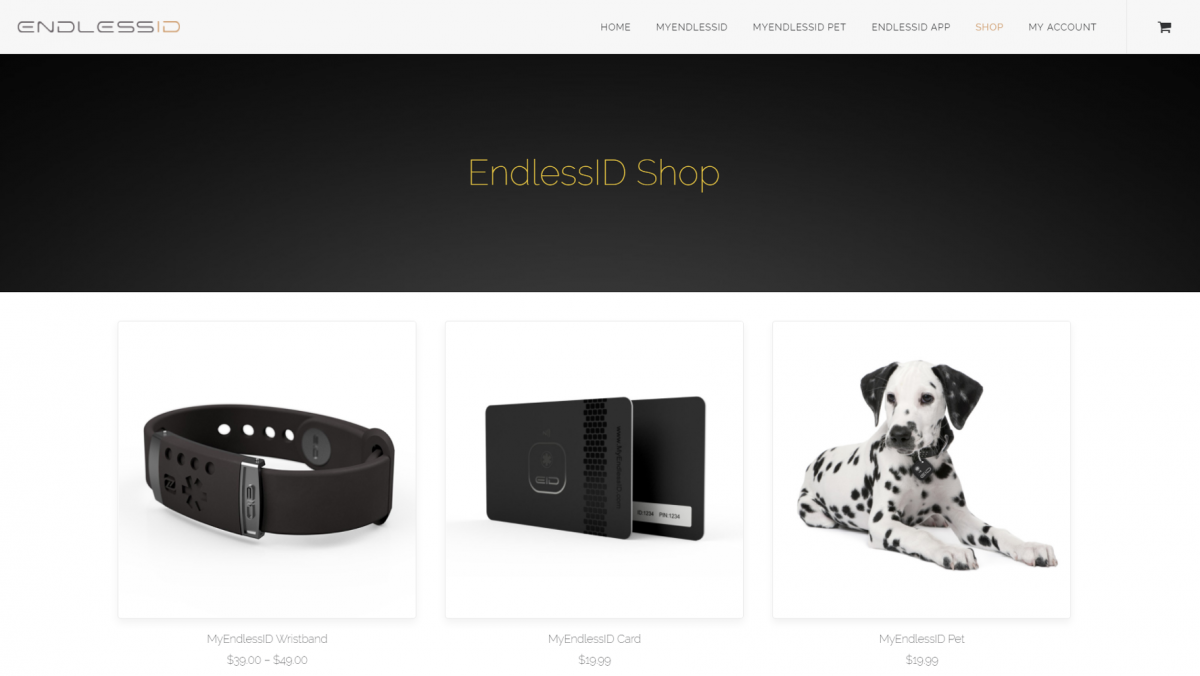 Whenever you're trying to choose between multiple options, it can help to know exactly what you're looking for. This is doubly true for your WordPress theme, since there are so many possibilities. If you go browsing through directories before you've figured out what you want, it's easy to get confused or sidetracked.
Instead, start by considering the purpose and target audience for your website. For example, what is your site meant to accomplish, and who will its visitors be? These are crucial questions to ask, because once you've answered them you can figure out what features your site will require. For example, if you're creating an online store you might want the ability to showcase products, while a photographer might opt for a minimalist appearance that puts the focus on their work.
You'll also want to think about your budget at this point. Many themes are free, but others provide additional functionality for a fixed cost. You need to know if you have the resources to consider both options, or if you lean towards one or the other.
Step 2: Add Key Theme Requirements to Your List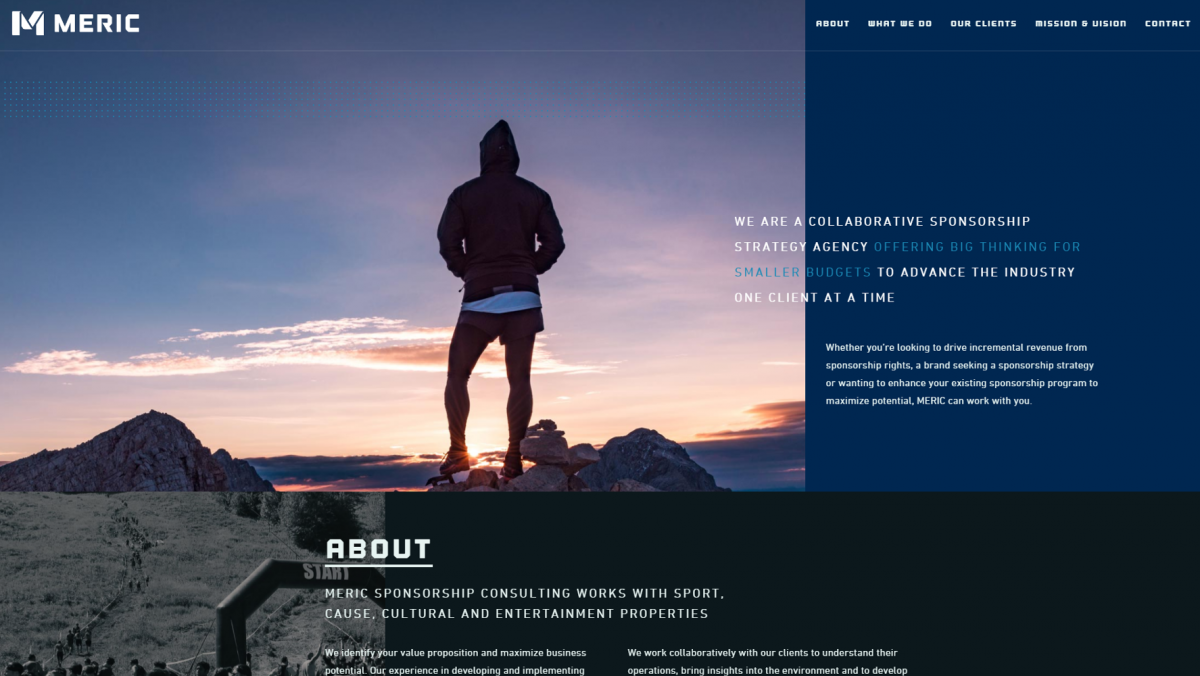 So far, the criteria we've been discussing have been largely personal and subjective. However, there are also some basic requirements you'll want to look for in any theme. We suggest adding the following items to your list:
Flexibility. Even if you have a good idea of what you want your site to look like, there's a chance you'll want to change and expand it over time. A flexible theme gives you plenty of customization options so you can personalize your site to suit your needs.
Responsiveness. A responsive website is one that adapts to the device it's viewed on, maximizing the user's experience regardless of their browsing device. A fully responsive theme makes your site much more user-friendly.
Performance. Simply put, a well-coded theme will help your site run faster and more smoothly. On the other hand, sloppily-designed themes can bog down your site and frustrate users.
Search Engine Optimization (SEO). When your site ranks higher in search engines, it's easier for users to find. A strong theme can bolster your rankings, through some of the factors we've already discussed (such as clean code, responsiveness, and performance).
Support. Chances are you'll need help with your theme from time to time. Choosing one from a developer that provides reliable support can be a lifesaver.
By now, you should have a list of criteria that encompasses your website's needs, your personal preferences, and the basic requirements for a reliable WordPress theme. If your list is looking rather long, you might try breaking it up into 'needs' and 'wants', or ranking the items by priority. Either way, now you know what you're looking for, you're ready to move on to the next step.
Step 3: Browse For Suitable Themes Online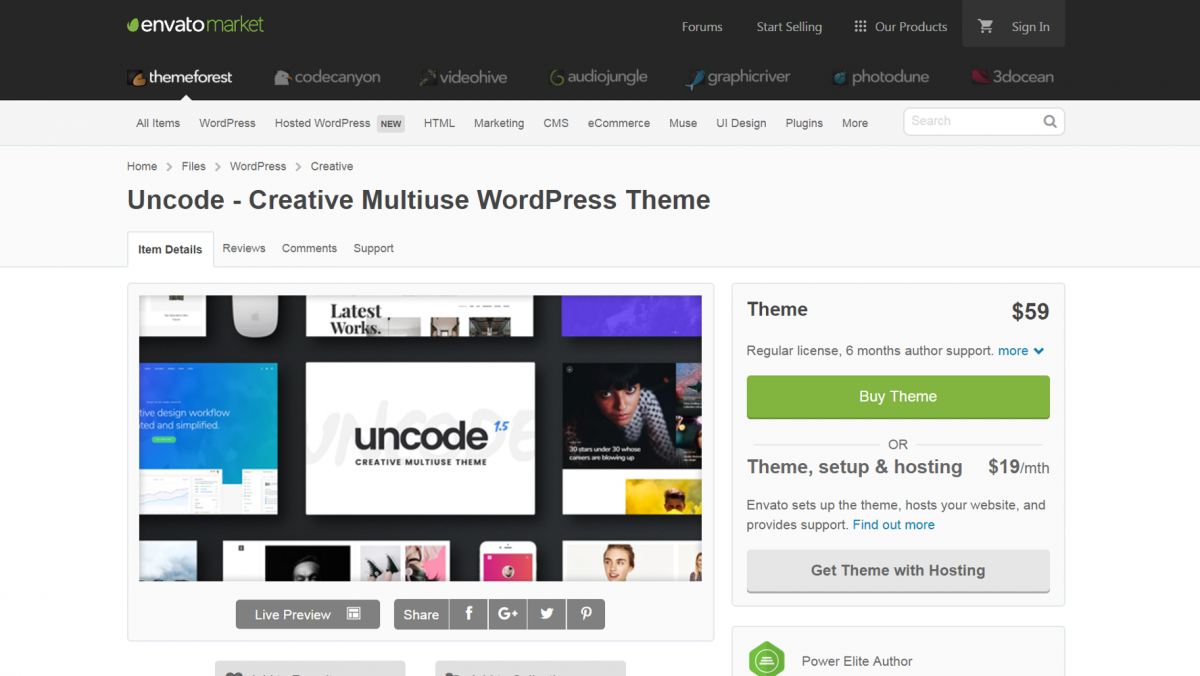 Even armed with your personalized list, you may be surprised by the sheer number of available themes. WordPress is a popular platform and has an active community, so there's no shortage of options. Fortunately, there are plenty of dependable places to look for themes online. These include:
The WordPress.org Theme Directory. This is the largest repository of free themes, and you can find one for almost any niche here. Plus, every theme is displayed alongside information that can help you evaluate it further (more on this in the next step).
ThemeForest. If you're looking for premium themes, this should be your first stop. You can find solid options here at varying price points, along with plenty of details about each theme.
Developer websites. Sometimes, the best place to find a quality theme is straight from the developer. As you become familiar with WordPress, you'll learn which developers you can trust and what they offer.
If your budget is tight enough that you have to go with a free theme, your best bet will be WordPress.org. However, you'll often get more mileage from a premium option. For example, our own Uncode theme comes with a wide range of features, dedicated support, and lifetime updates. That's a lot more than you'll get from most free themes, especially considering your only investment is a one-time fee.
Also, don't be afraid to try a theme out if you're not sure you'll like it. Free themes cost you nothing to download, of course, and a lot of premium themes have an online demo, free trial, 'lite' version, or money-back guarantee. Any one of these options will make it simple to test out a theme, giving you a clearer picture of what it can do before you commit to it.
Step 4: Evaluate Each Theme Before Purchasing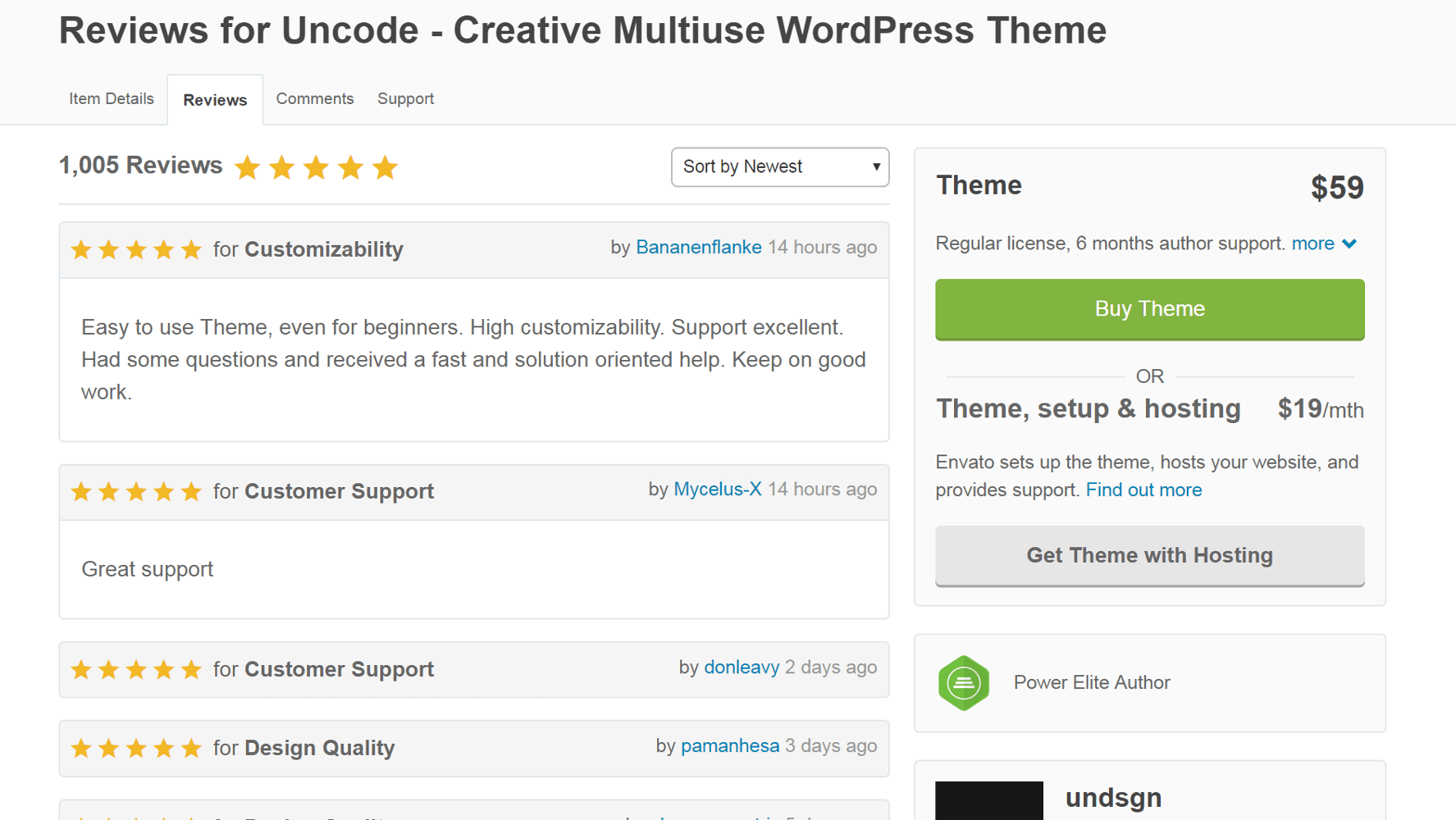 Once you've found some promising themes, it's time to evaluate them and make a final decision. Pick your favorites, and check each of them against your list. Pay attention to how many items you can check off for each theme. In particular, make sure that every theme on your shortlist satisfies your highest-priority criteria.
In addition, there are a few additional items to pay attention to at this point. These benchmarks can help you make a decision if you're torn between multiple themes:
User reviews and ratings. Most directories list reviews and ratings from users or customers, which can help you get a feel for other people's experience with each theme. You can also do a simple Google search to find reviews for many themes.
Popularity. Just because a theme is popular doesn't mean it's good, but popularity can be an indicator of quality and reliability.
Date since the theme was last updated. When in doubt, it's best to go with a theme that receives regular updates from its developers. Updates are important for keeping a theme secure and bug-free, and for ensuring it plays nicely with WordPress core and your plugins.
If you're struggling to meet everything on your list, consider going with a flexible, general-purpose theme that's likely to check all the boxes. Uncode, for example, meets all of the criteria we listed in the second step – it's fully responsive, optimized for performance, friendly to search engines, and well-documented. What's more, it's highly customizable and is flexible enough to create all kinds of websites.
Although the steps we've outlined will certainly take a little time and effort, we think it's well worth going through all these steps. In the end, you'll be a lot happier with the theme you've chosen, because you'll know it's the best choice you could have possibly made.
Conclusion
Since your theme has a major impact on almost every other aspect of your site, you don't want to rush the process of choosing one. There are so many themes available that if you want to find the best fit for your website, you'll need to go in with a plan. Once you know what you're looking for, actually selecting a theme becomes child's play.
Simply follow this four-step process to pick the perfect WordPress theme:
Make a list of your personal criteria.
Add any key theme requirements to your list.
Browse for suitable themes online.
Evaluate each theme before purchasing.
Do you have any questions about how to find and choose WordPress themes? Let us know in the comments section below!
Sign up to stay up to date with the latest and greatest news from Undsgn!
(You will be forwarded to our subscribe form hosted by Mailchimp)