Astonishingly, WordPress powers over a quarter of all the world's websites. As a result, you have access to a seemingly unending range of themes, plugins, and inspirations to choose from. It's an enviable and perhaps overwhelming position to be in.
Narrowing down the best themes, plugins, and design trends for your website will provide you with the tools you need to give it a distinct personality. Knowing the latest design trends, in particular, will put you in a great position to build a website that appeals to modern aesthetics and usability requirements.
In this article, we'll take a look at some of the most important WordPress design trends that we expect to shine during 2017. Let's jump right in!
1. Single-Page Websites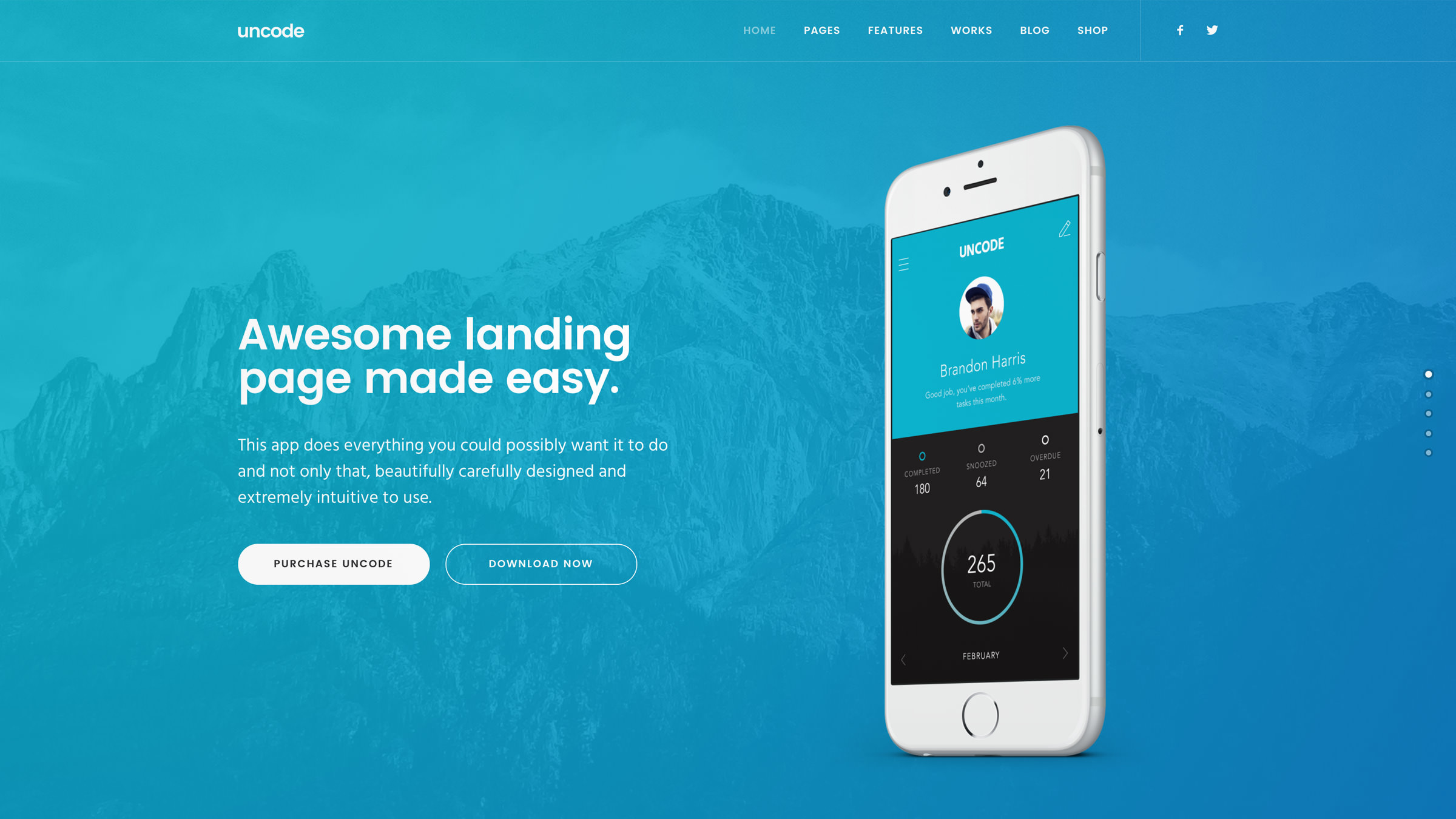 Simplicity is the key to great usability; something that's become a priority, given the wide range of devices people use to access the internet. Single-page websites are a popular WordPress design trend for companies and individuals specializing in a single product or service. Aside from being wonderfully straightforward, they're particularly conducive to storytelling, and keeping visitors from getting distracted.
Our own theme, Uncode, provides two highly customizable single-page website layouts: Creative Artist and Classic Studio.
2. Drag-and-Drop Content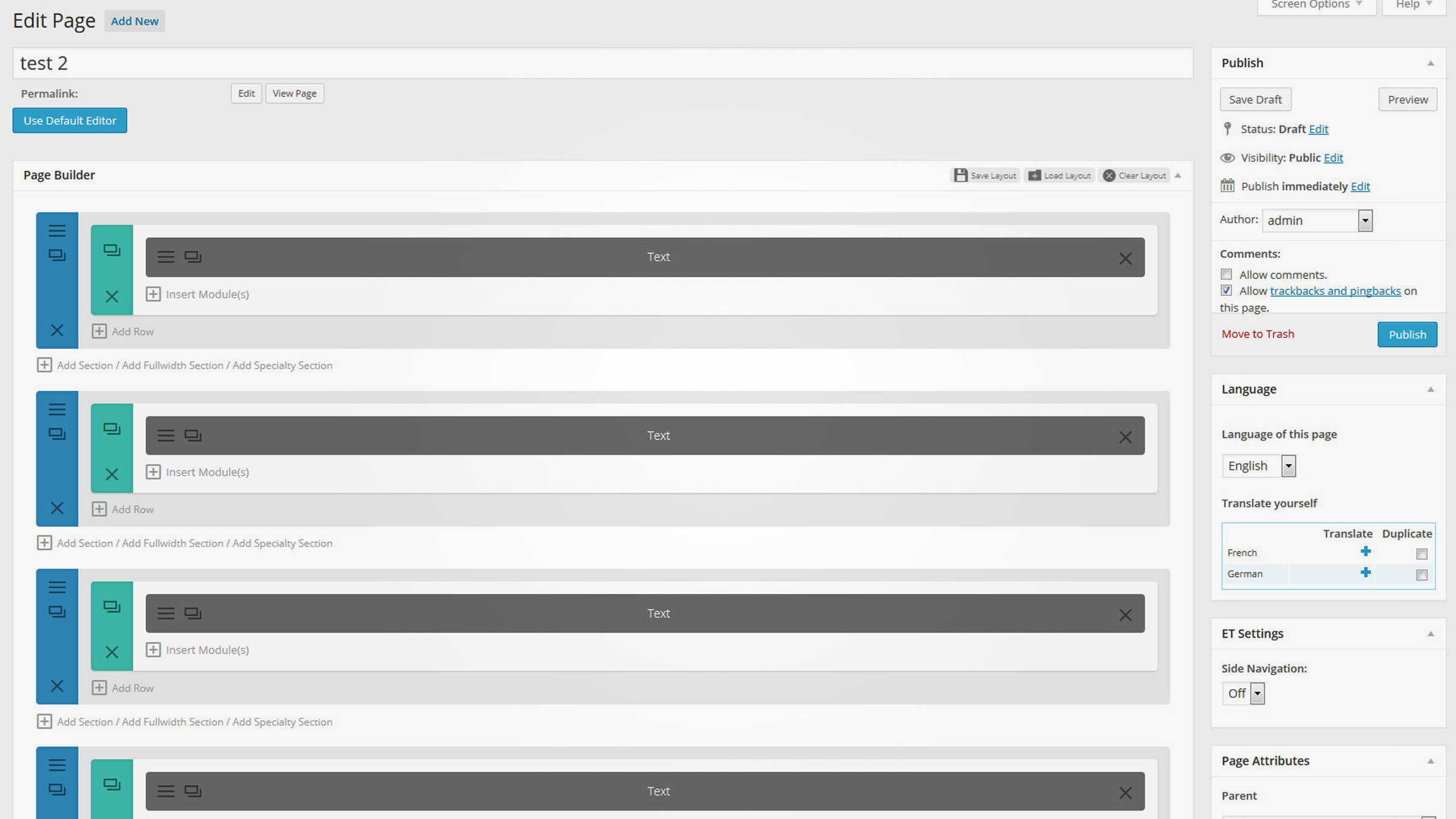 No longer are WordPress users tied to using specific layouts, thanks to the rising popularity of modular themes like our own Uncode. Drag-and-drop content, in particular, enables you to retain complete control over most design elements without modifying your website's underlying structure. Furthermore, these builders open up a world of possibilities for WordPress users without web development experience. If you can visualize it, chances are you can build it using one of these tools.
Instead of relying solely on predefined sidebar layouts, developers now enjoy much greater flexibility, thanks to drag-and-drop builders. This is a trend that we expect to become even more popular in 2017.
3. Parallax Scrolling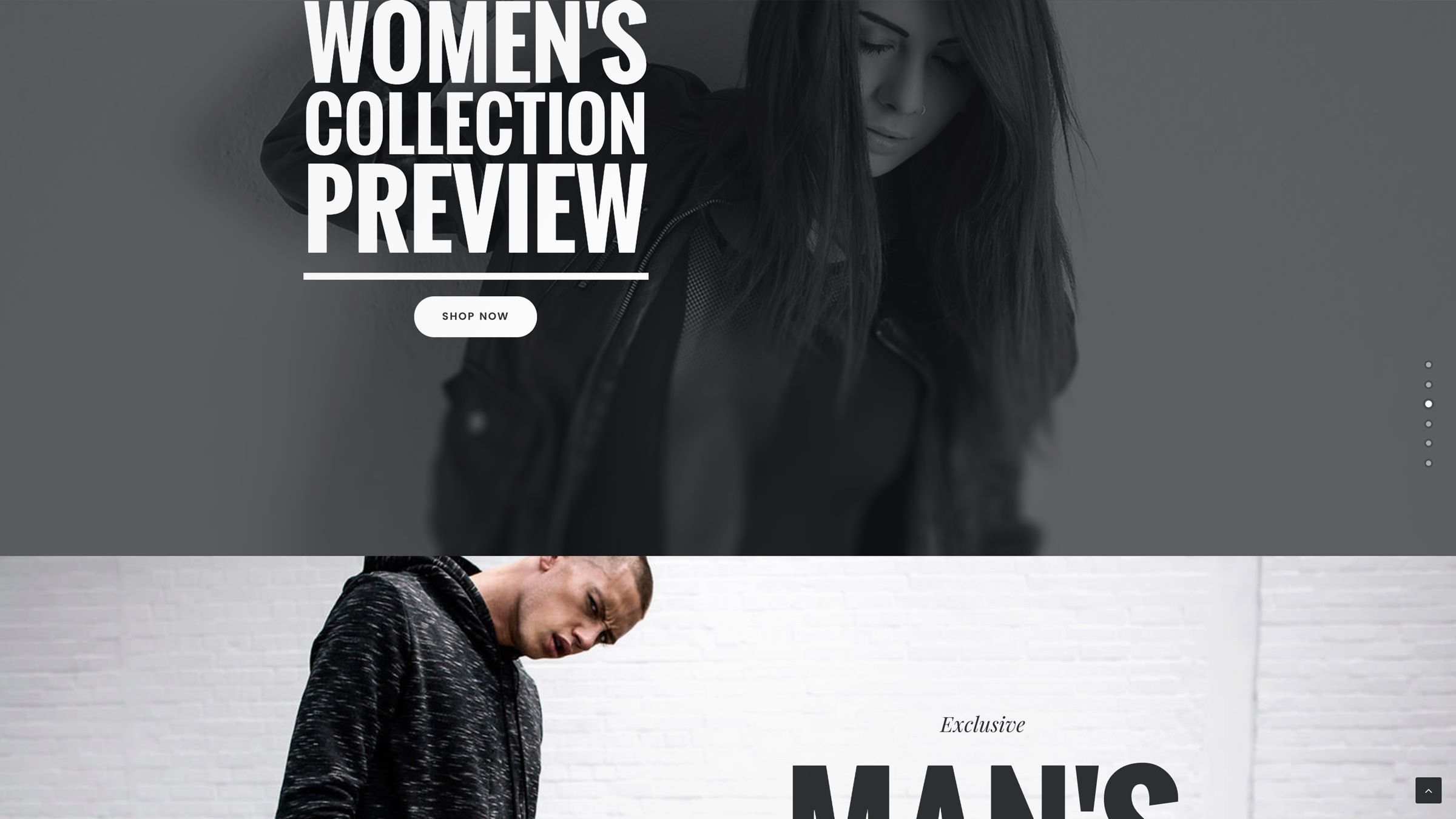 Parallax scrolling has been popular for some time, and it's likely to remain a pervasive trend for the foreseeable future. It plays particularly well with single-page websites since it creates an immersive impression of depth. Some developers also claim that it increases engagement and reduces bounce rates, but these claims are difficult to prove. Either way, it's impossible to deny that parallax scrolling – when used well – can make a WordPress website pop.
A friendly word of advice: If you're looking to implement this feature, pay special attention to how it impacts the readability of your site. Otherwise, it can cripple your site's usability.
4. Module-Based Themes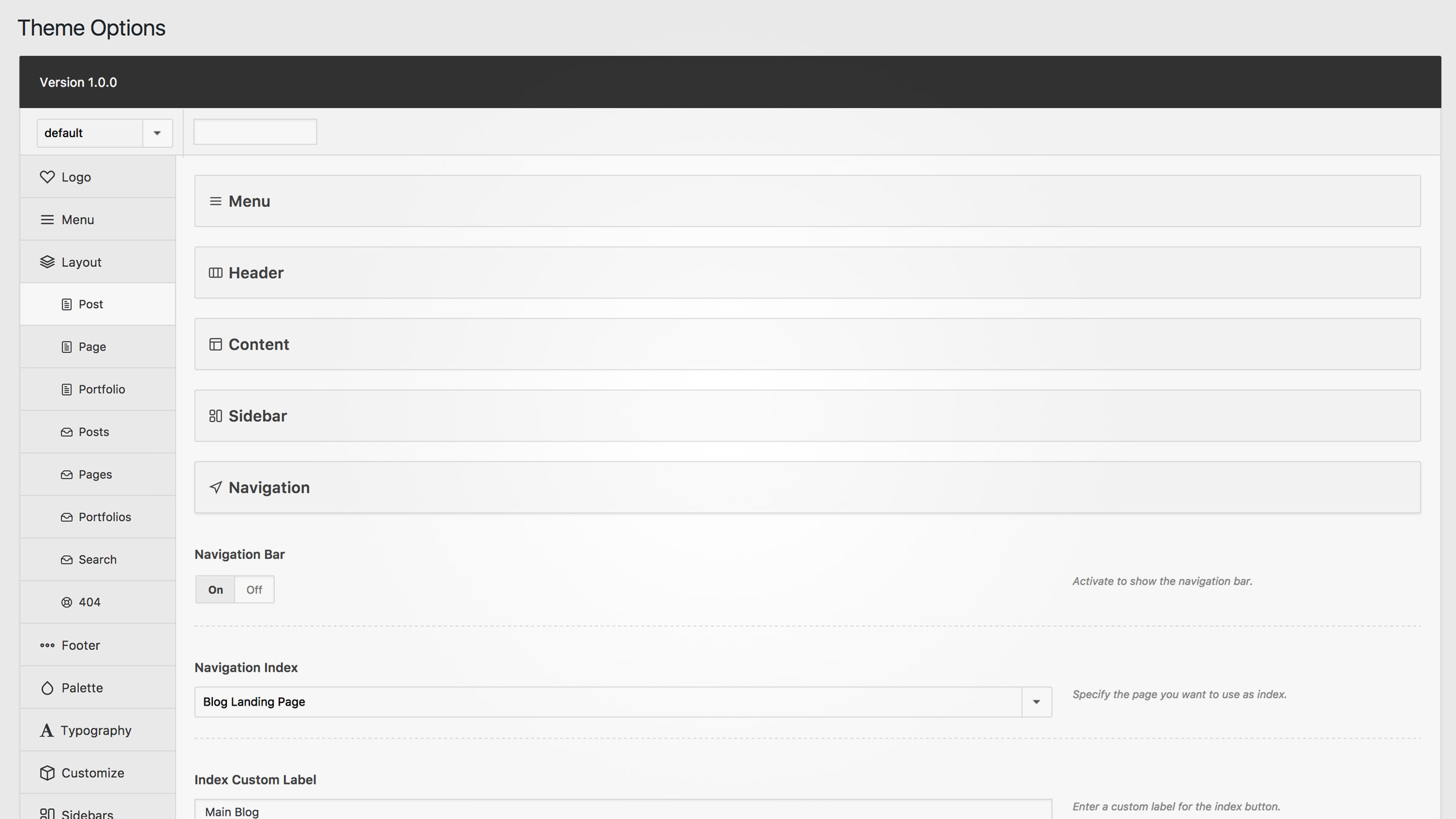 Many of today's WordPress sites are composed of multiple modules and widgets spanning a mixture of advanced functions. Module-based themes enable you to call upon the functions you need, when you need them. They prevent 'bloated' pages and make for an intuitive design experience, especially when combined with drag-and-drop features.
Our Uncode theme sports an all-in-one solution featuring over 70 different module variations (some of which you can see above), such as carousels and grid-based galleries.
5. Adaptive Images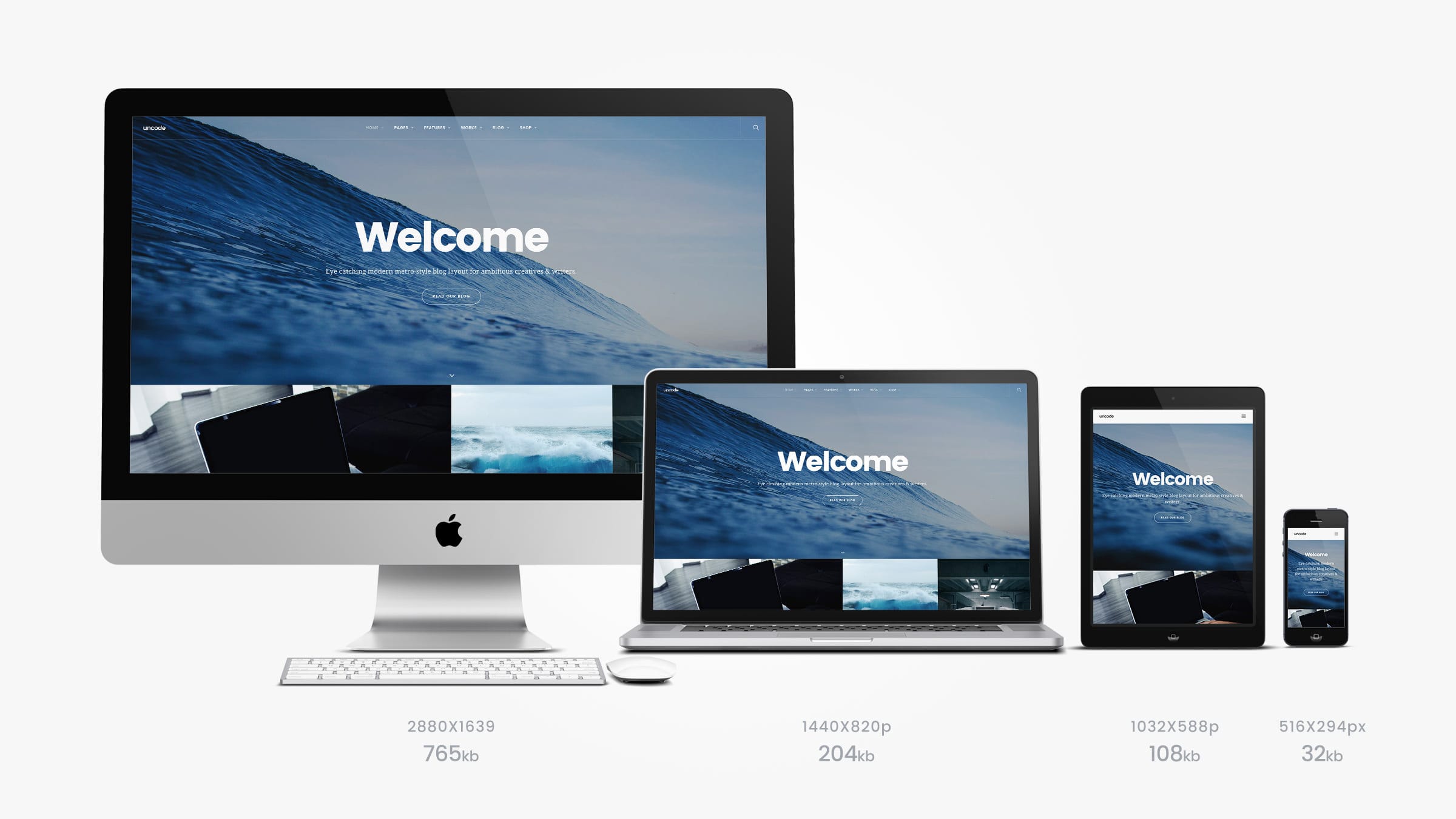 As more internet users turn to mobile devices, having a website that's well-suited to small-screen browsing is more important than ever.
Uncode is part of a small but growing number of themes that support adaptive images, which enables images to automatically scale their dimensions depending on the enduser's device. This inevitably makes for a better user experience.
6. E-Commerce-Specific Themes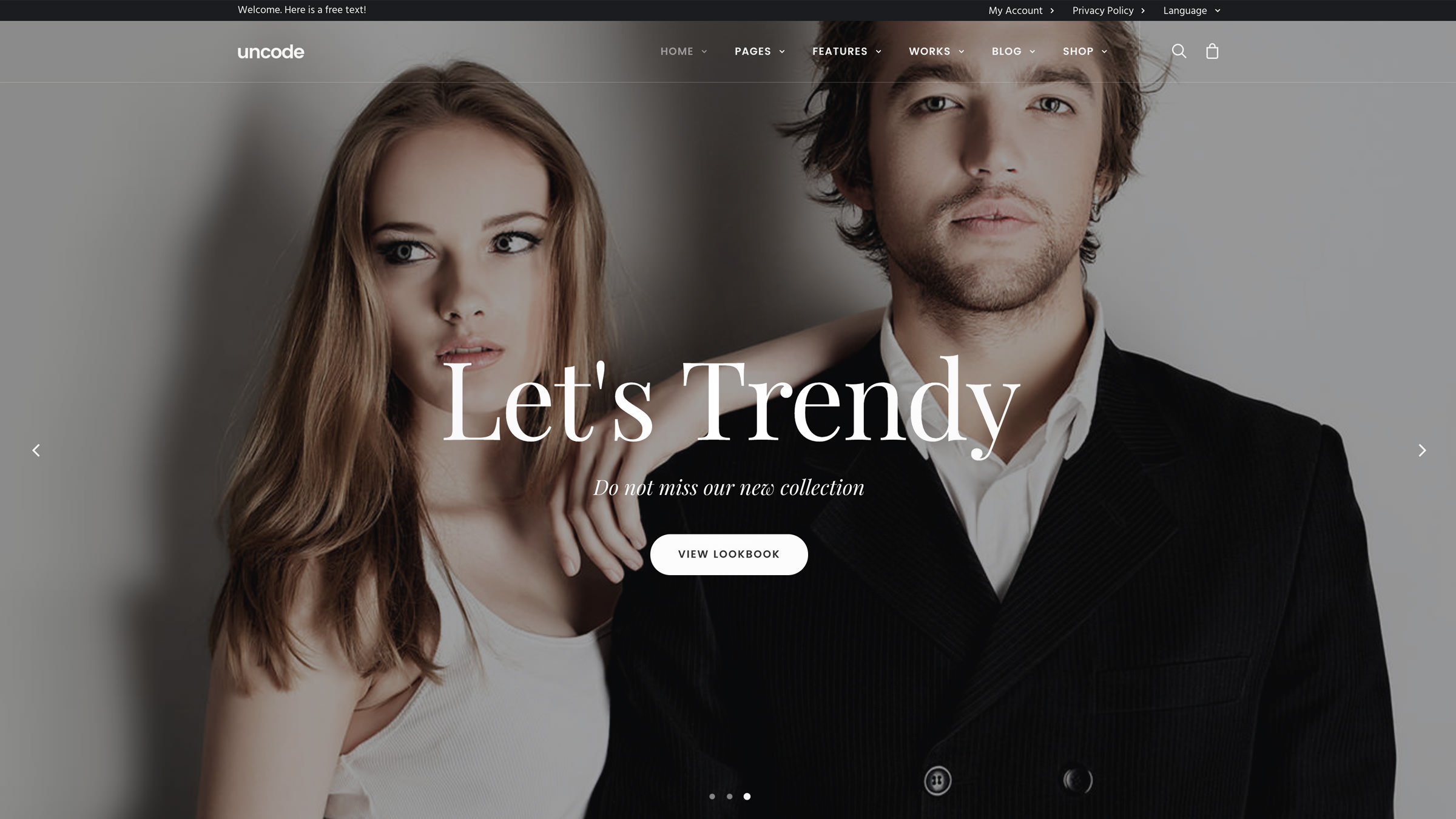 E-commerce businesses are increasingly shifting towards WordPress, thanks to its design flexibility and the number of shopping-oriented themes available. In conjunction with a powerful plugin such as WooCommerce, a high-quality e-commerce-specific WordPress theme can provide a platform for online shopping destinations of huge size and scale.
Uncode provides five layouts specifically tailored to e-commerce websites, as well as seamless integration with the aforementioned WooCommerce plugin.
7. Increased 'Microinteractions'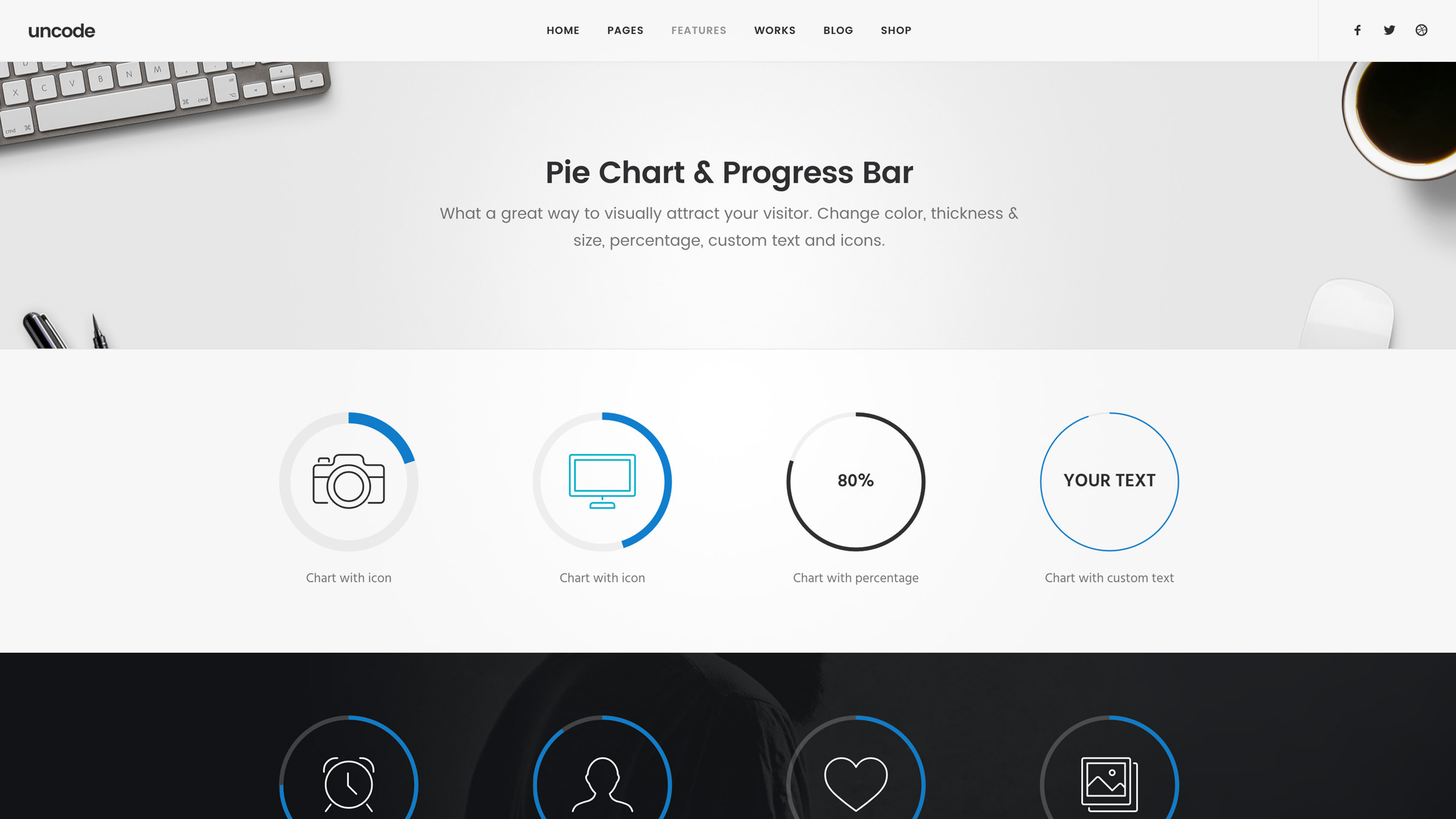 'Microinteractions' continue to be a popular trend in web design and advertising. They are seemingly everywhere, keeping us interested with engaging animations and simple visual feedback. As web design goes, they provide a great way to highlight your content and keep people on the page for longer.
Popular microinteractions include Like functions, tweeting on-page quotes, and pinning posts.
8. Video Headers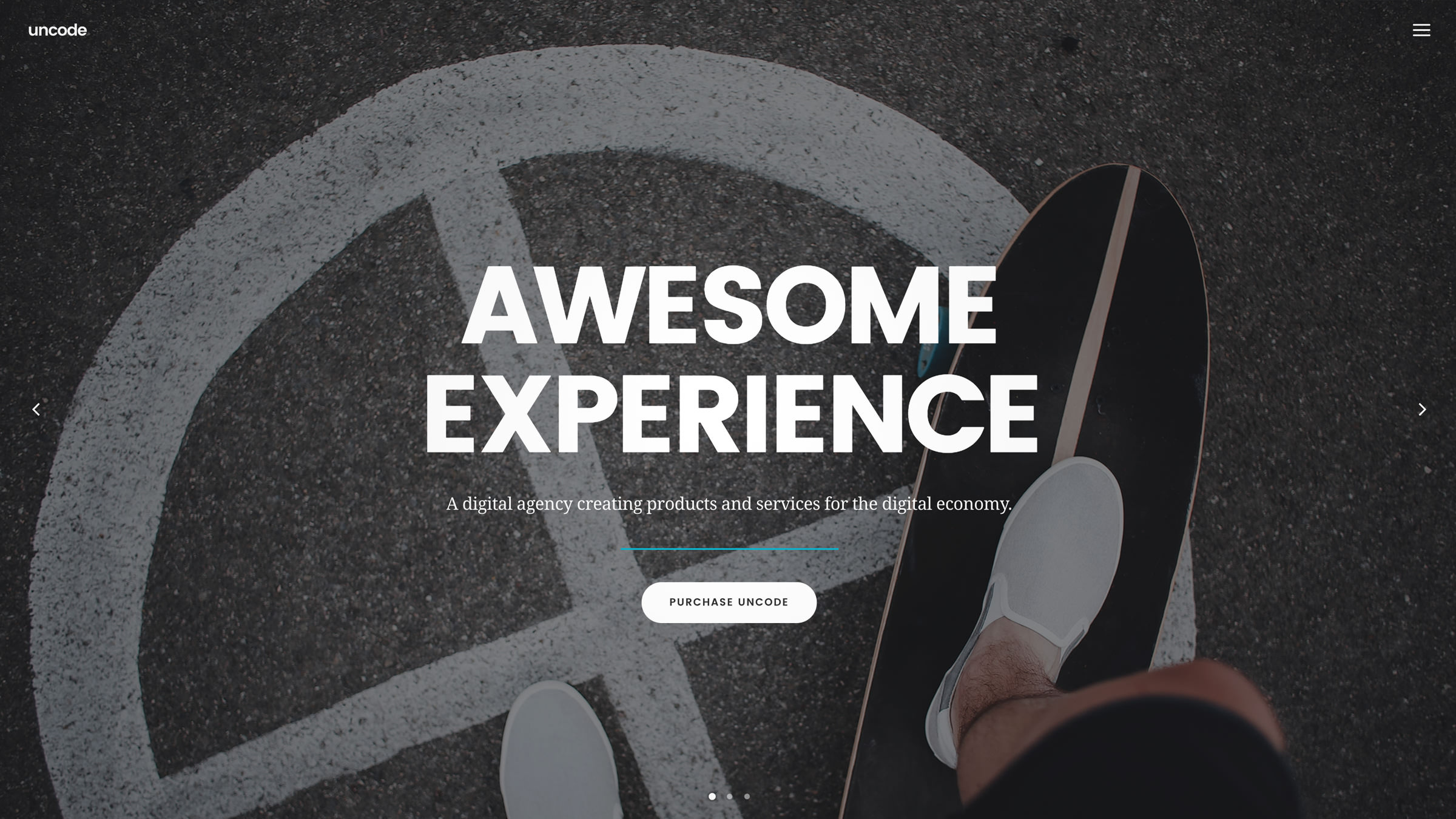 Every year, WordPress introduces a new default theme that's automatically available for every user that installs the platform. The 2017 theme – aptly named Twenty Seventeen – sports an interesting video header feature.
While video headers and backgrounds are nothing new, they've yet to take off en masse on WordPress websites.  Twenty Seventeen might herald the beginning of a new trend. We'll have to keep an eye out for WordPress video headers as the year unfolds!
9. VR-Optimized Themes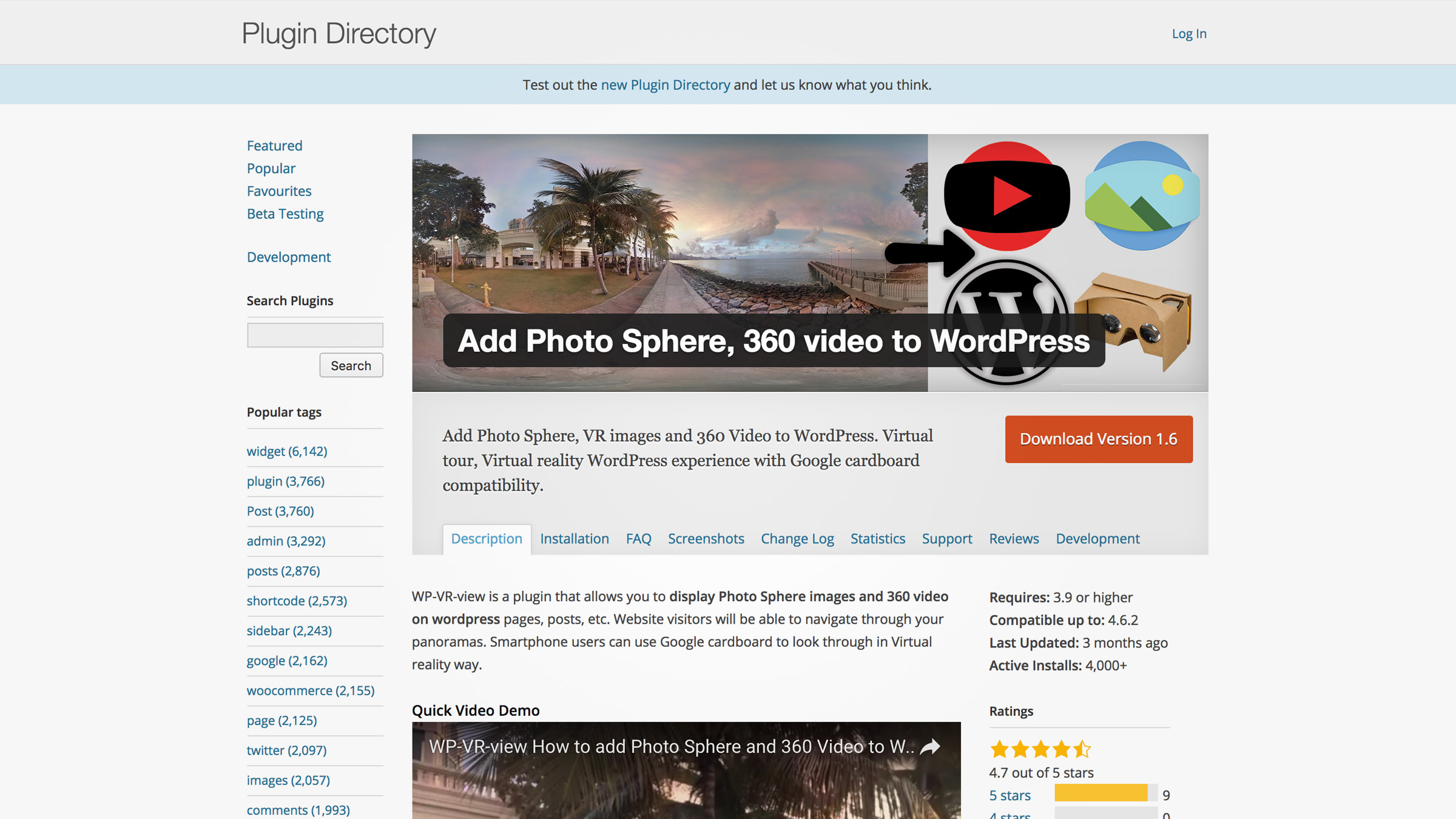 Virtual Reality (VR) is about far more than just gaming. The technology seems fully poised to hit the mainstream in 2017, and it also has implications for web design. VR presents a great deal of potential in certain industries, with applications such as demonstrating products or providing virtual tours.
We may very well see the first VR-oriented WordPress themes appearing over the next year, as more users upgrade to VR-ready hardware. Certain virtual reality-oriented plugins, such as WP-VR-view, are already available.
10. Typography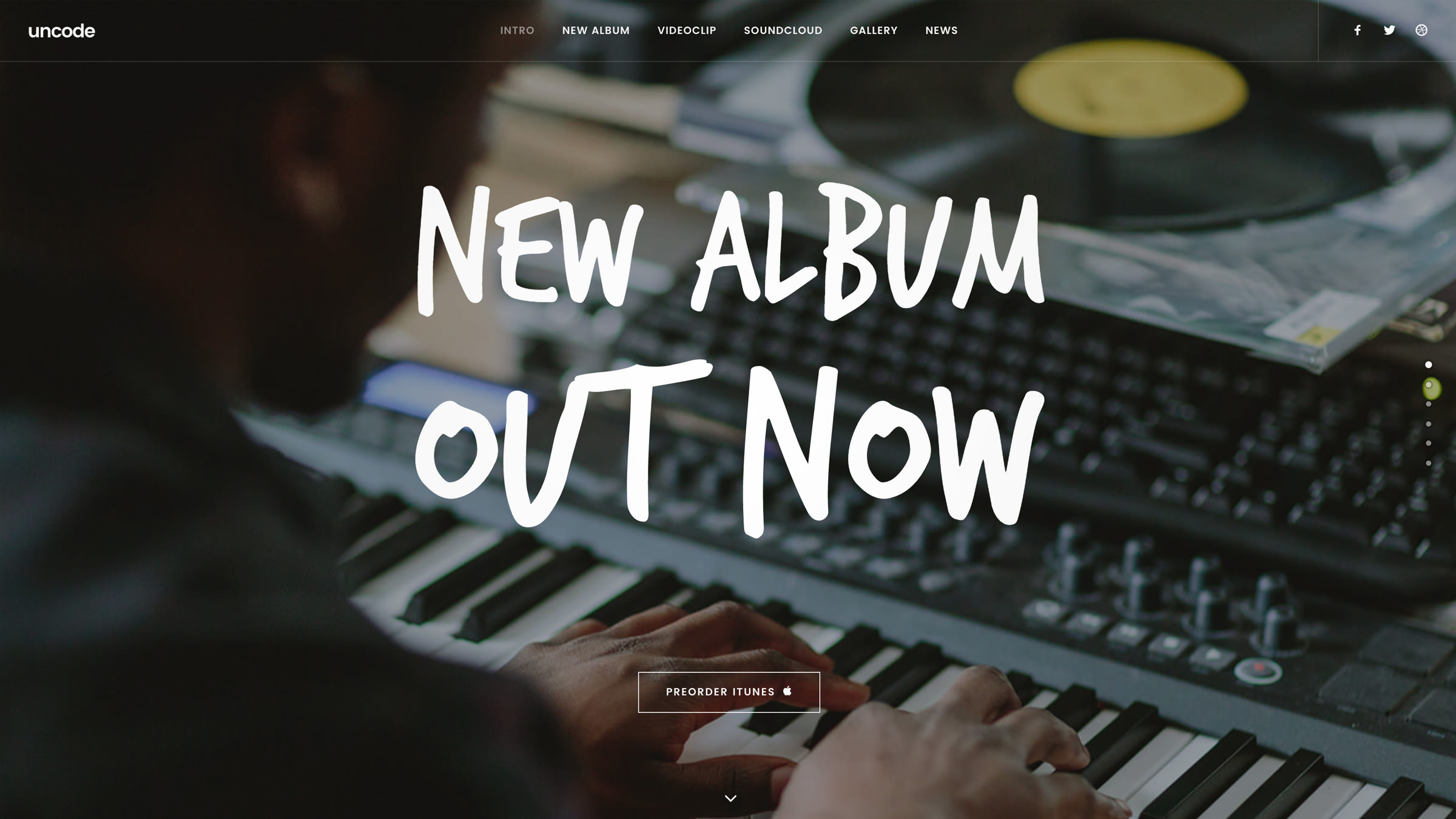 Long gone are the days when web developers were restricted to a small selection of web-safe fonts. Dynamic fonts are now a standard element of web design, and stylized typography is commonplace.
Expressive typography will no doubt continue to be one of the most important trends in the world of web design in 2017, with applications far beyond simple headers and basic body text. Furthermore, WordPress offers numerous typography-oriented plugins, and if we know anything, it's that there are always more plugins in the horizon.
Conclusion
WordPress is, by an enormous distance, the world's most popular Content Management System (CMS). It offers so many features and tools that it's difficult to know where to start and which style to adopt for your site. Paying attention to the latest design trends can help you figure out what works and what doesn't, and it'll help visitors take you seriously.
Adopting a forward-looking approach to web design will enable you to create a unique website that represents your business and its unique personality. If you don't know where to get started, check out the Uncode theme, which will enable you to put into action almost all the trends that we covered today.
What WordPress design trends do you think will dominate in 2017? Let us know in the comments section below!
Sign up to stay up to date with the latest news!
(You will be forwarded to our subscribe form hosted by Mailchimp)