Technically, WordPress started life as a blogging platform. However, it's long since evolved into something much more versatile. Today people use it to build nearly every type of website you can imagine. Still, you should never commit to a platform unless you're sure it offers all the features you need.
WordPress' plugin and theme systems lie at the heart of its versatility. If you know how to use the platform and what tools to choose, you can use it to build just about any type of website. That includes one-page sites, portfolios, online stores, and much more.
In this article, we're going to talk about several types of websites, and explain why using WordPress makes perfect sense for each of them. We'll also show you how our Uncode theme can make it even easier to create your ideal site. Let's get to it!
1. Blogs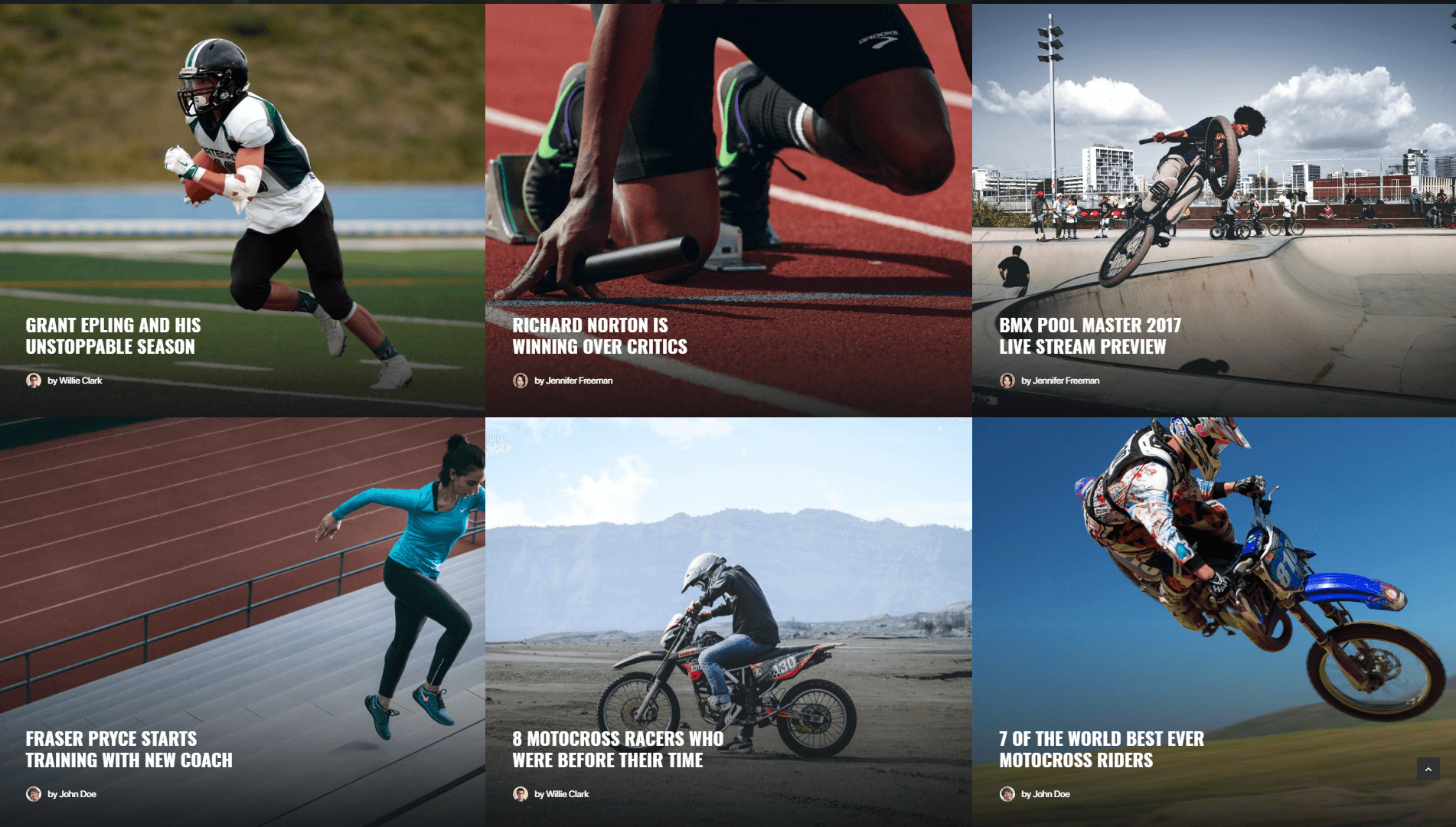 Blogs are still the bread and butter of WordPress. Even though the platform is capable of tackling much more complex projects, it still offers a lot of features that make it particularly easy to create and manage blogs.
Most blogs center around a home page that displays all the latest posts. Ideally, this page should display post titles, featured images, excerpts from your posts, and everything else necessary to catch a reader's attention. The idea is to give visitors a clear idea of what each post is all about, so they feel compelled to click on it.
This is easy to achieve by picking a theme like Uncode, which offers blog-specific layouts that make room for all the most important features:
Of course, modern blogs often contain elements beyond these basics. For example, you'll probably want to include social media links, contact forms, and other advanced features. Again, the right plugins and themes can make this simple. Uncode supports both social media sharing buttons and contact form integration, which means you can stay in touch with readers and focus on building up a strong audience.
Overall, WordPress remains one of the best options available when it comes to blogging. If you're considering starting your own blog, this is the perfect platform to use.
2. Portfolios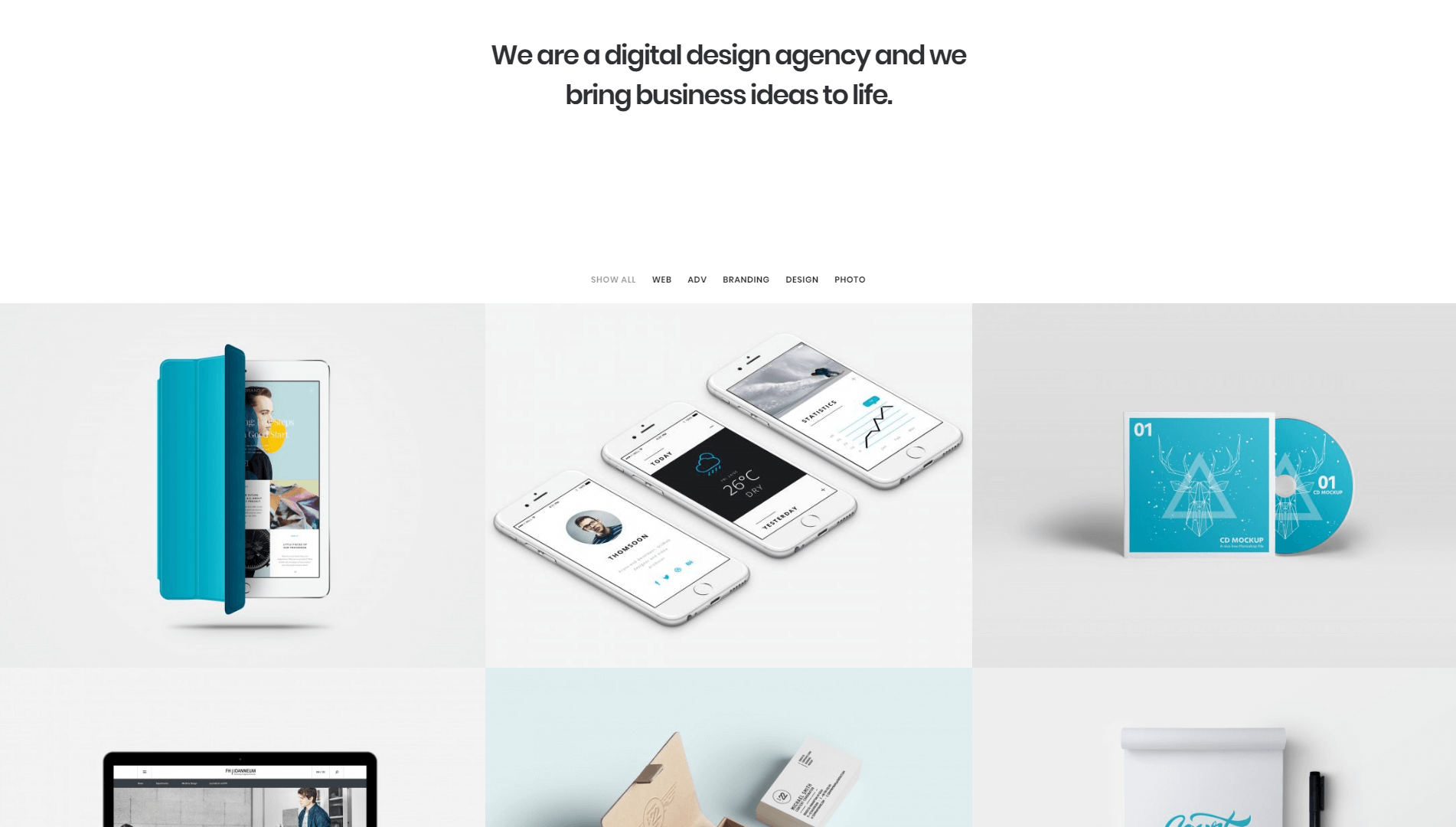 A portfolio is a step up from blogs when it comes to complexity, and there's usually a lot of variation from one example to the next. Some people like to include extensive galleries to showcase their work, while others focus on creating compelling About Me sections. Regardless of its focus, a successful portfolio should always provide potential clients with plenty of information about you and samples of your work. The goal is to give them everything they need to know about why they should hire you.
As far as we're concerned, galleries are the best feature to use when creating a successful portfolio. WordPress includes decent gallery features out of the box, enabling you to showcase your work. However, there's always room for improvement, which is where Uncode comes in with its wide variety of gallery options.
More importantly, the theme packs a massive amount of image-related features, such as the ability to create album galleries. This functionality enables you to divide your work into separate galleries, and display everything on a single page: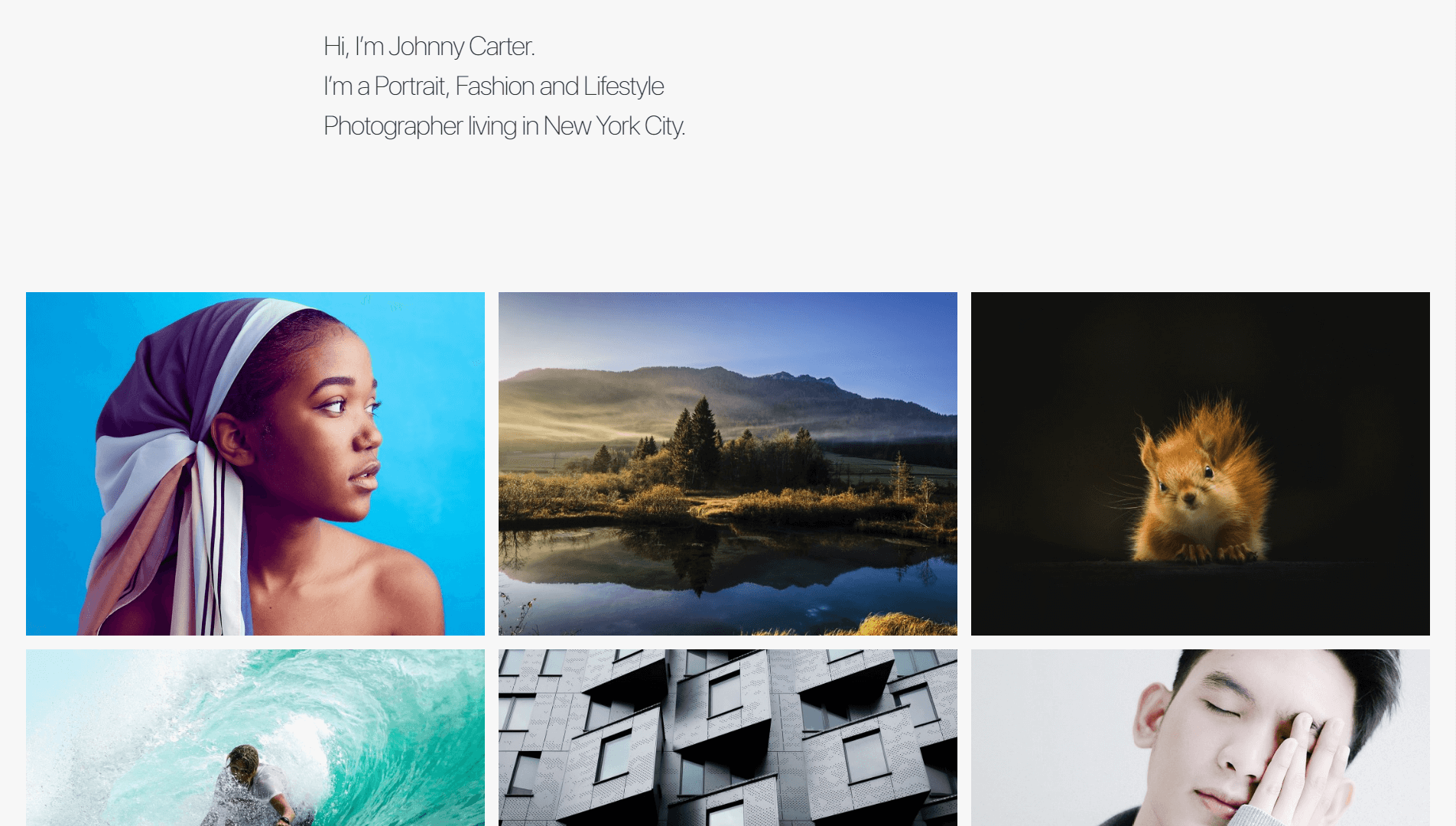 A compelling portfolio should be stylish, and prove that you're a professional. With Uncode, you have access to all the features you need to fulfill both criteria.
3. Landing Pages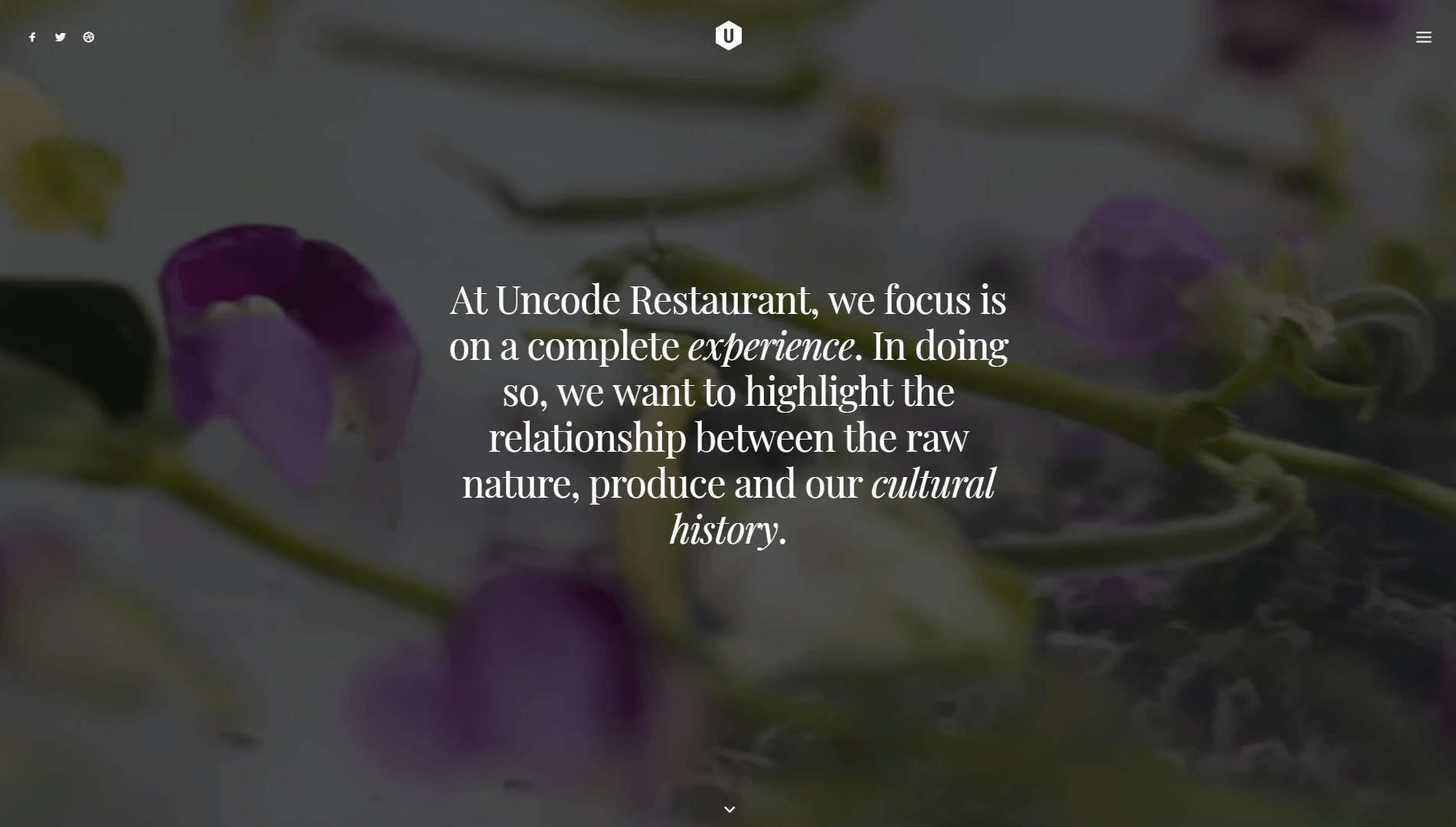 Landing pages are standalone websites designed to sell visitors a service or a product. To be successful, landing pages need to be incredibly compelling, since their goal is to convert users as quickly as possible.
In terms of functionality, these websites tend to be straightforward. They usually consist of alternating sections that use text and images to showcase the product or service in question. This kind of layout is easy enough to create using WordPress. With a theme like Uncode, you can even get a variety of pre-designed landing page layouts, which makes it simple to just drop in your own information and imagery: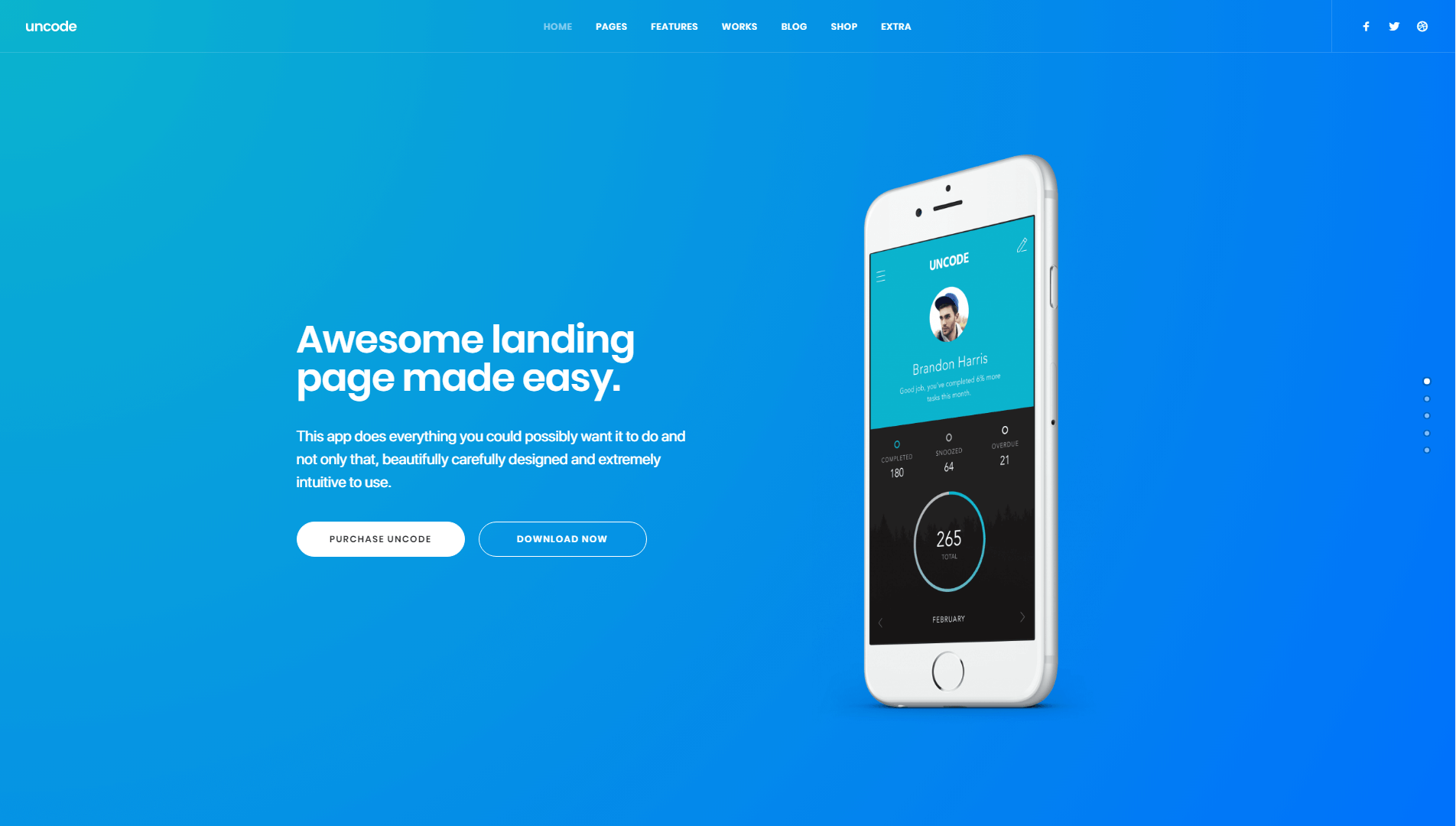 However, things get more complicated when it's time to process sales and subscriptions. WordPress can't handle e-commerce out of the box, but the community does offer a broad range of plugins you can use to add that functionality to your website. Uncode even includes several pre-built layouts you can use to set up pricing tables as an advertising tool.
If you want complete control over your landing page, you don't even have to rely on the starting Uncode templates. The theme also contains an advanced drag-and-drop website builder that can help you add, style, and move elements around on your pages. With this tool, you don't need to know much about web development to create pages with advanced functionality. All it takes is a little time to build the perfect design.
4. Small Business Websites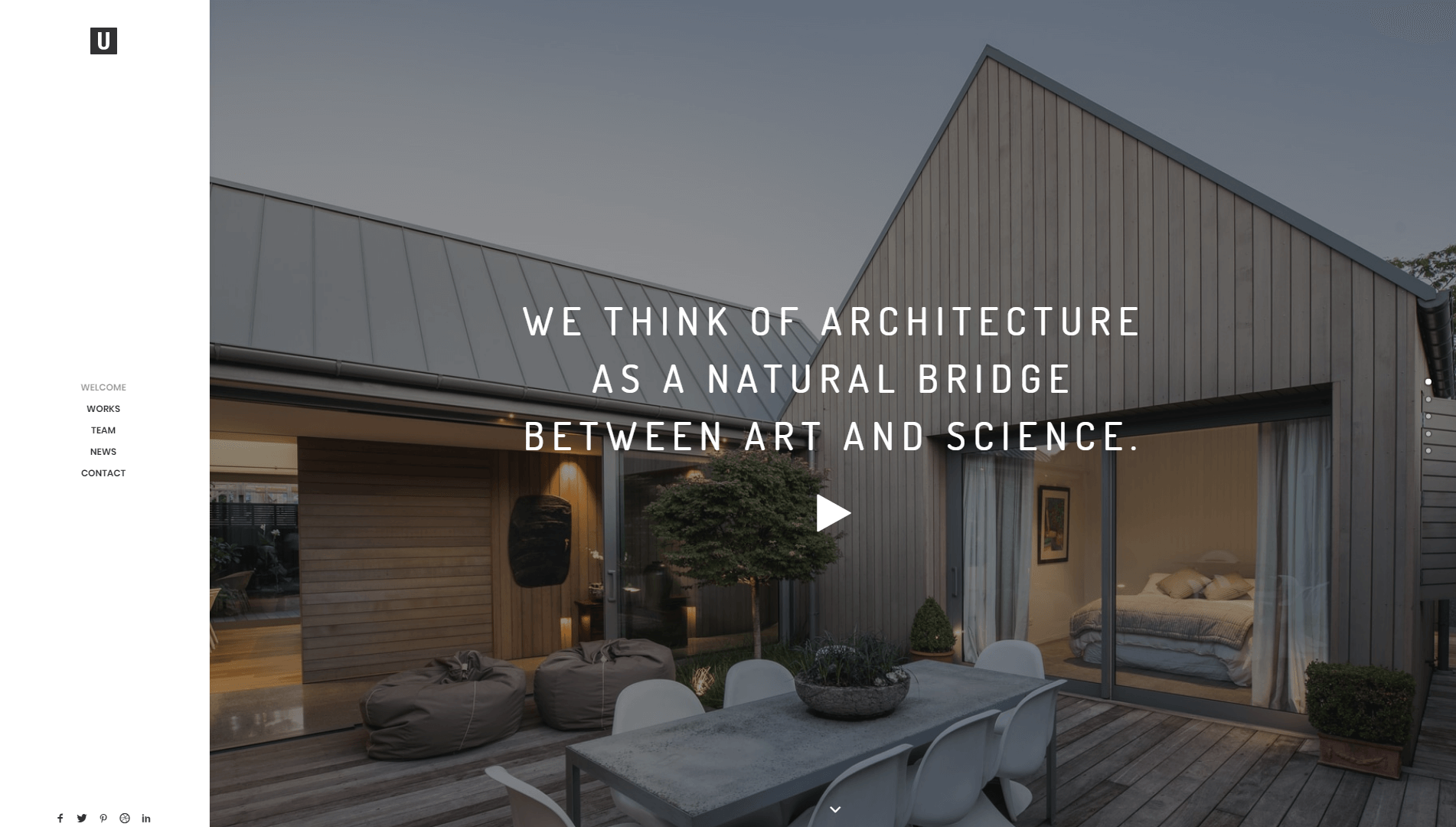 Small business websites are sometimes referred to as 'brochure sites'. This is because their primary purpose is to introduce visitors to your company and explain what you do. That means including key information about your business' mission and purpose, as well as providing contact information, updates about new developments, and more.
These are all features WordPress can make short work of. You can easily create as many pages as you want, and link them together using its menu functionality. However, if you want people to take your business seriously, your website needs to look like it was built by a professional. That's where Uncode comes in, with its broad range of business-ready layouts you can use to kickstart your development: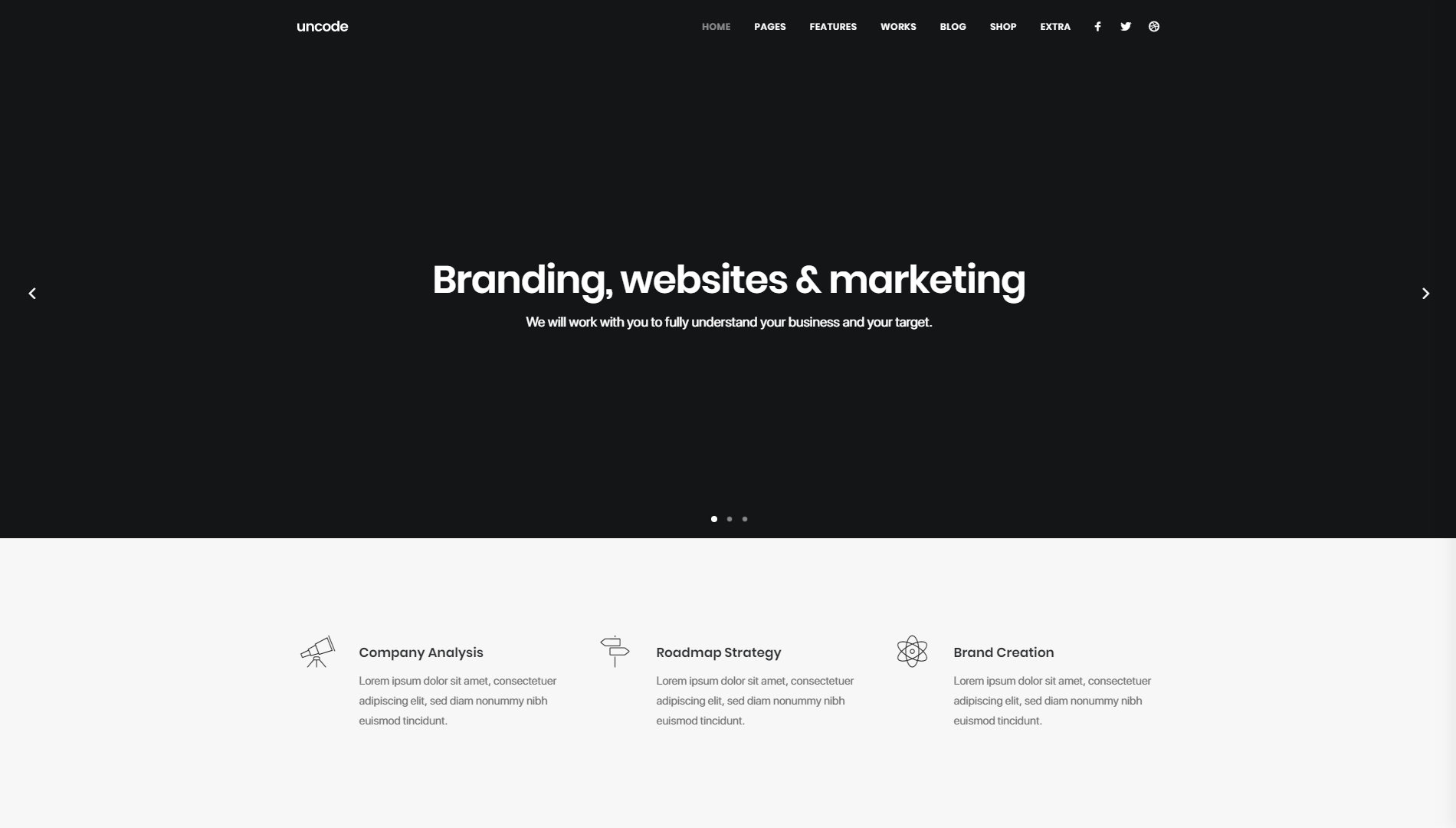 Once you have the bones of your website in place, you can add in some more complex functionality. Useful features for business site include contact forms, quote carousels, team member sections, and so on.
5. Online Stores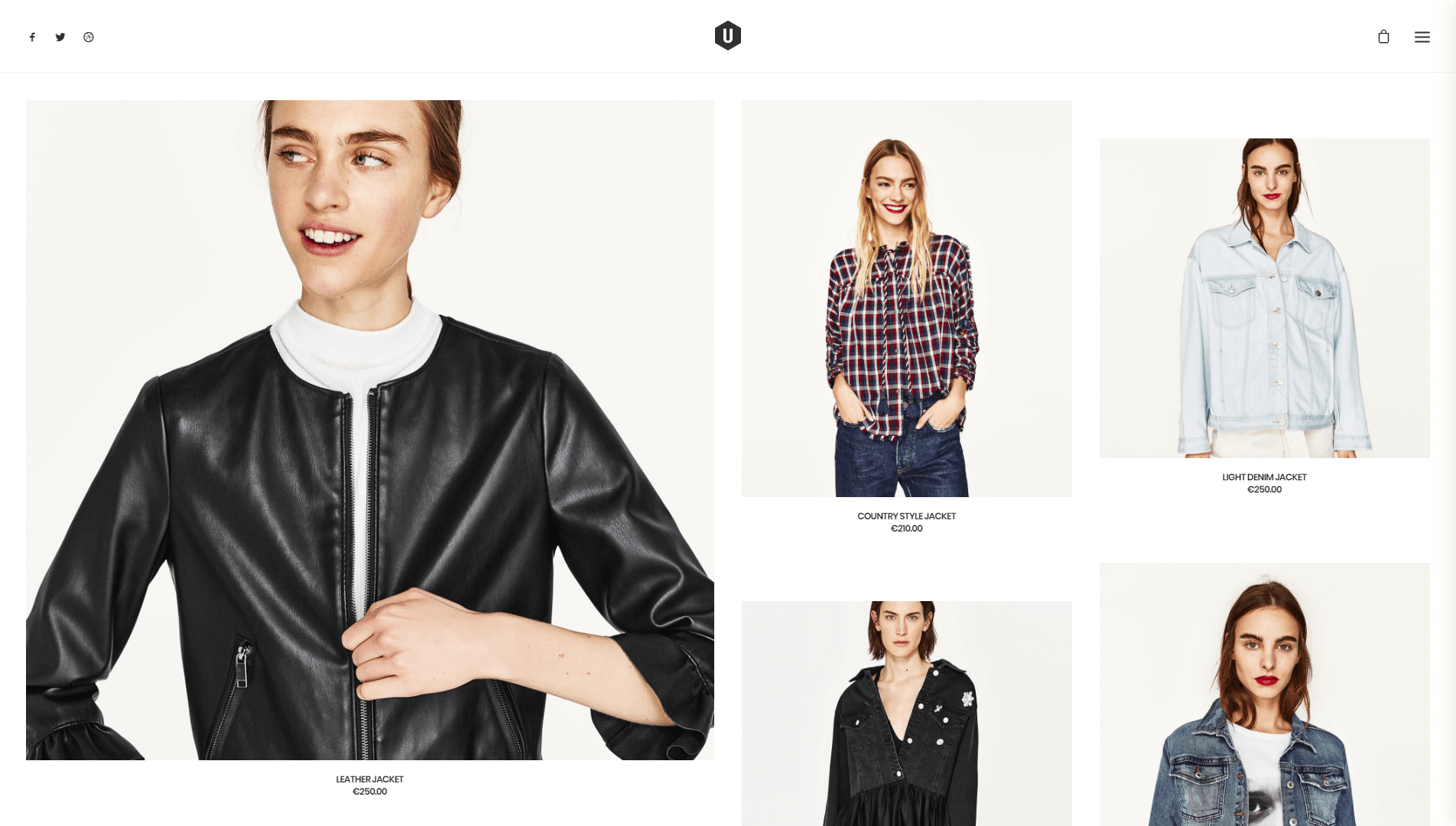 Online stores (or 'e-commerce sites') are one of the most complex types of websites you can tackle. Depending on your goals and ambitions, you'll probably need to add dozens of pages, shopping functionality, a review system, product galleries, and much more.
As we mentioned earlier, WordPress doesn't support e-commerce out of the box. However, you can add online shopping functionality to your website very easily, using plugins such as WooCommerce. This makes creating an online store, adding products, and integrating payment systems quite simple, even for beginners.
When your online store is configured, you need to style your product pages and catalog to attract purchases. Uncode can help you with that. The theme includes several catalog layouts you can use to showcase your wares, as well as single product pages that make each item stand out. Uncode product pages all feature gorgeous galleries, easy-to-click purchase buttons, and item descriptions:
That's all you need when it comes to showcasing basic products. However, Uncode also provides advanced functionality that larger stores might need, such as ways to showcase sale prices and display product reviews.
Other Situations Where Using WordPress Makes Sense
The five examples above encompass some of the most popular types of websites you can create. However, there are plenty of other projects you can tackle with WordPress and Uncode.
Just to give you an idea of what's possible, there are over 50,000 free plugins available for you to choose from. If that's not enough, there are also plenty of premium options. The same holds true for themes. For this reason, you have nearly endless combinations of style and functionality to choose from when working in WordPress.
We've run across nearly every type of WordPress website you can imagine, including members-only sites, social media platforms…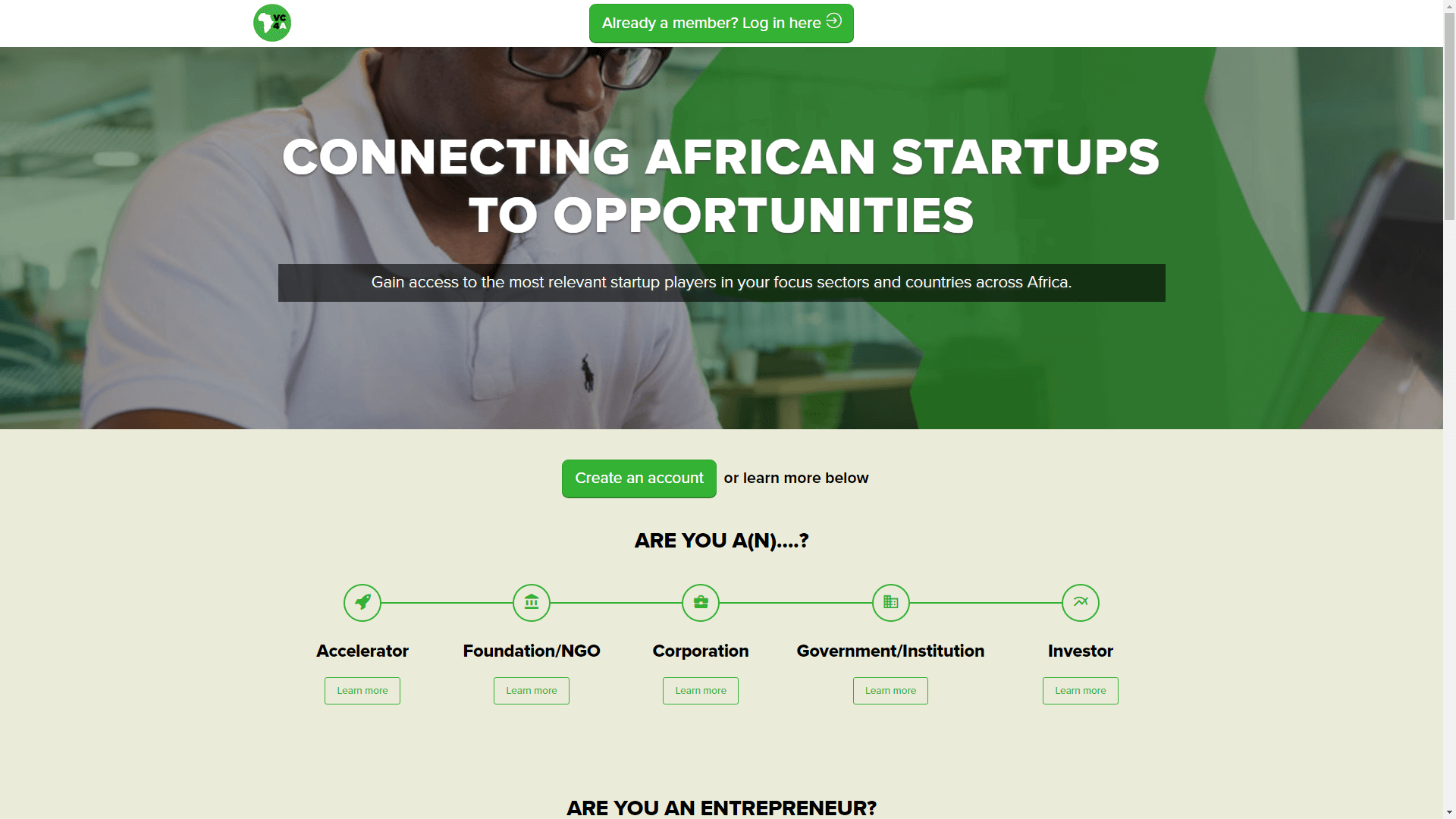 …and even government sites: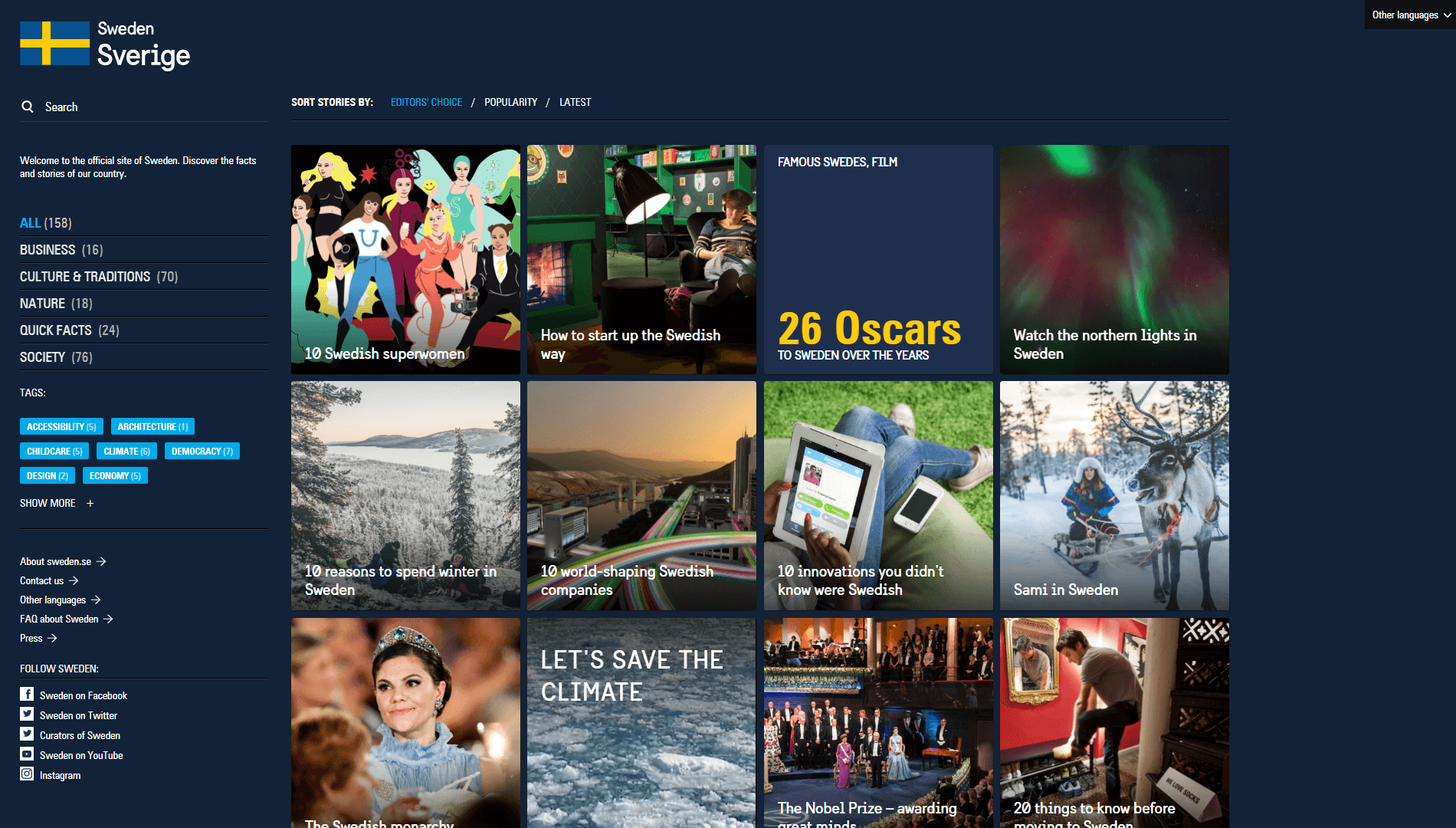 The opportunities WordPress offers are nearly infinite, and they're growing by the day. If you've never worked on a website before and you're looking for a robust yet easy-to-use platform, WordPress should be at the top of your list. When you add in a versatile theme like Uncode, there's not much you can't do.
Conclusion
It goes without saying at this point, but we're big fans of WordPress. The platform is both powerful and easy to use. Plus, with the right plugins and themes, you can use it to create just about anything. WordPress websites make up almost 30% of the entire web, and there's plenty of variety within those numbers.
If you're not sure where to start looking for the right tools to build your WordPress website, choosing Uncode as your theme is an excellent first step. Our multi-purpose theme includes features that can help you create any type of website, including:
Blogs. WordPress remains the best blogging platform out there, and Uncode enables you to add plenty of key features.
Portfolios. By using the layouts and features included with Uncode, you can build a compelling and professional portfolio in no time.
Landing pages. With Uncode's templates and drag-and-drop builder, creating a stunning landing page becomes easy
Small business websites. Uncode enables you to easily build a brochure site, with all the functionality needed to promote your business.
Online stores. With WooCommerce, you can quickly put together an online store. You can then use the e-commerce layouts provided by Uncode to make it look amazing.
Do you have any questions about whether you should use WordPress and Uncode for your next website? Let's talk about them in the comments section below!
Sign up to stay up to date with the latest and greatest news from Undsgn!
(You will be forwarded to our subscribe form hosted by Mailchimp)