When bloggers want to put a message across quickly and effectively, they often use imagery.  This is because an image can convey a succinct message without demanding of the reader.
If you are looking for images for your blog, there are a range of photos available which are either free or available at low cost.
Images in the public domain
If you are searching for free photos for your blog, you might be interested in images which are present in the public domain.  Some of these images have expired copyrights.  Others have copyrights which have been voluntarily ceded by their owners.  As a result, these images are often free to use and you can add them to your site.
If the image is a person, it is often helpful to make sure that it has been released by either the individual concerned or the person who represents him/her.  If you are uncertain, you could find out if there are any license agreements connected with the image.  You could then add the image to your site.
Royalty free images
Royalty free images are available with only an initial outlay cost.  Once the first payment has been made, you'll be free to use the image in future without having to make any royalty payments. Stock photo sites use this model a great deal.  Once you have purchased a photo from these sites, you don't have to acknowledge the photographer.
Images from a Creative Commons
Photographers who give their work into a creative commons are able to state how their work will be used.  A CCO image, for example, is completely free for personal or commercial use.  Photos can be modified and there is no need to make an attribution.
However, if a photo has CC2.0 license, you would need to attribute the photo to the owner.  Photos with a CC0 license have owners who have ceded all rights to their work.
When you use a CC0 licensed photograph, you are able to place them in any public domain so that they can be reused at your will.  The only requirement is that the photographs be used legally.
Best sources for blog images
All of the sites listed below offer the opportunity to obtain images for your website.  Some images are royalty-free, and others are from a Creative Commons.  These resources will offer you the opportunity to make your content stand out.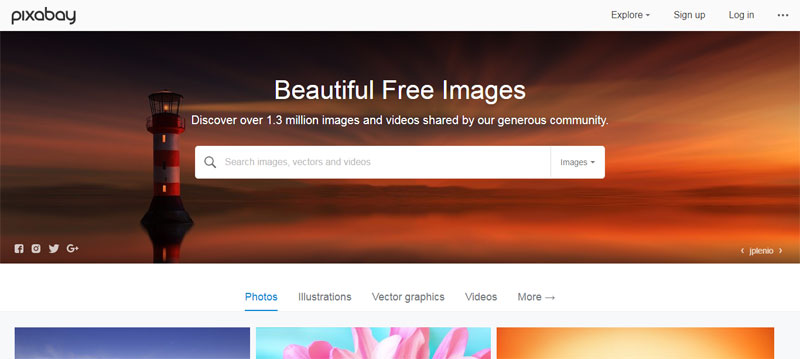 Pixabay has an excellent range of Creative Commons CC0 images to choose from.  This is an attractive website which is easy to use.  You can search by category, color, or use the enhanced search feature in order to find the perfect image for your site.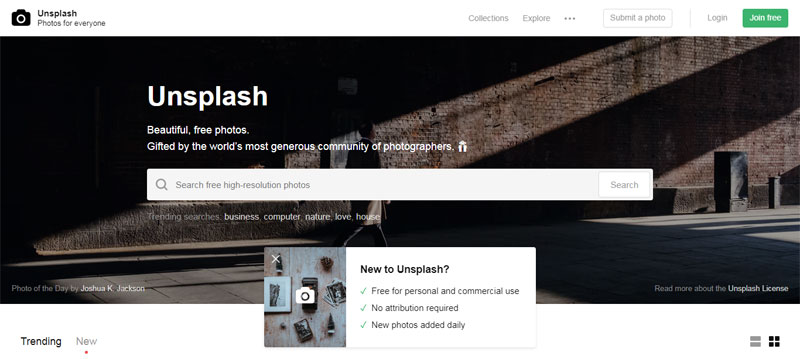 Upsplash is a popular choice for CC-0 images.  You'll be able to choose your own categories or search for royalty free images using the search option.  Unsplash adds 10 new photos every ten days (or three times a month).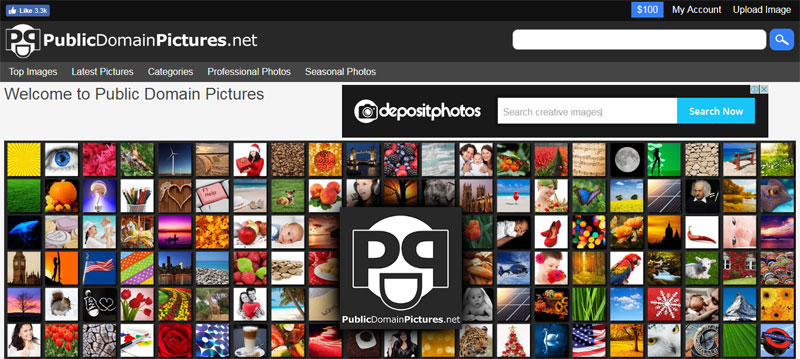 This site offers a large range of royalty free images.  You can search for images onsite, or use the different categories to find an option which meets your needs.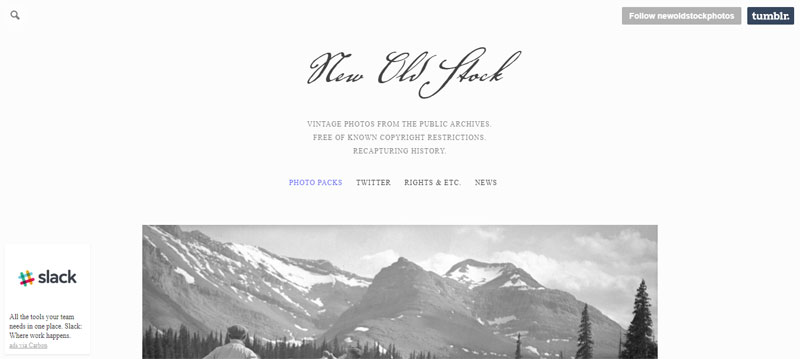 An attractive range of vintage photographs which are now available for public use.  This site offers you a range of unique images to add to your site.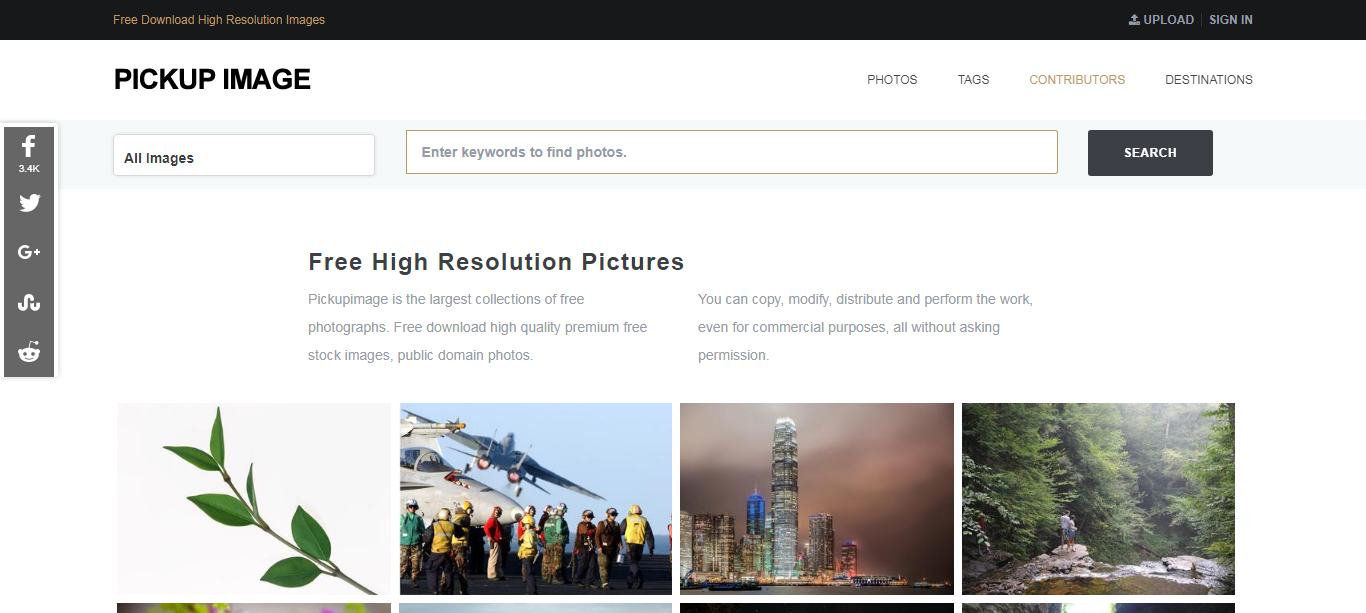 This site offers you a range of royalty-free photographs, clip art, and imagery.  Images are categorized so that you can browse the site easily.  If you are looking for a specific image or a niche photo, you can use the site's search function.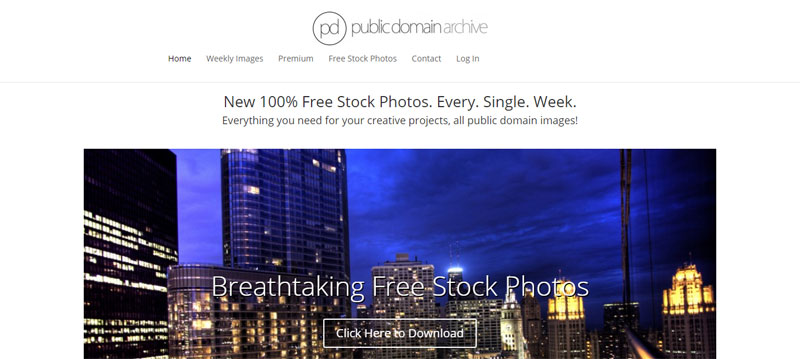 This site offers a range of both high quality modern and vintage stock photos. Photos are royalty free and divided into categories.  You can also search the site offering the unique search feature.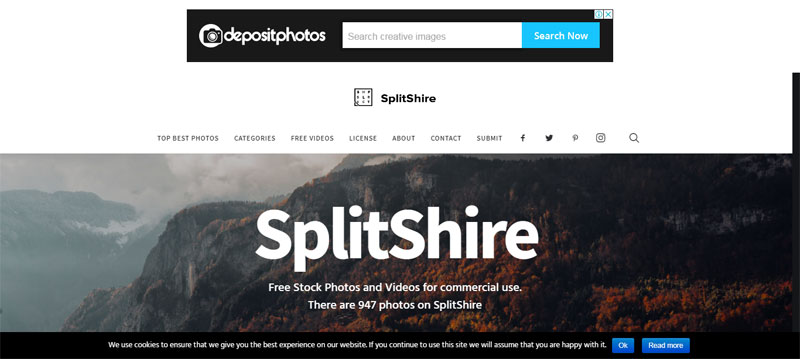 This is a site based on the works of Daniel Nanescu.   Photos are uploaded regularly and you can use them according to CC0 license.  Images can be viewed in mosaic form, and you can also search the site using the handy search button.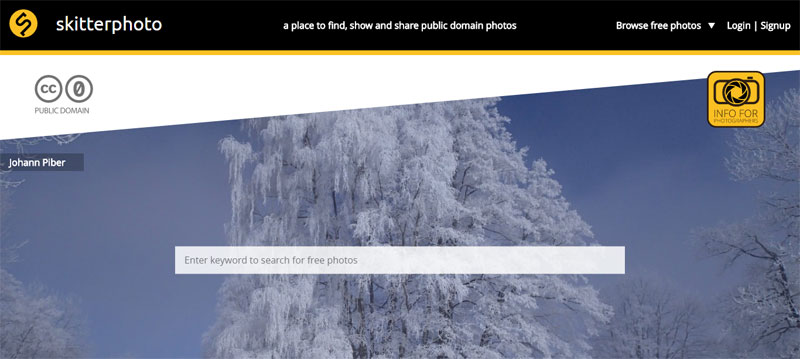 This is an excellent site if you're looking for unique royalty free images.  The site uploads images from their own photographers.  Photos are released using CC0 licensing.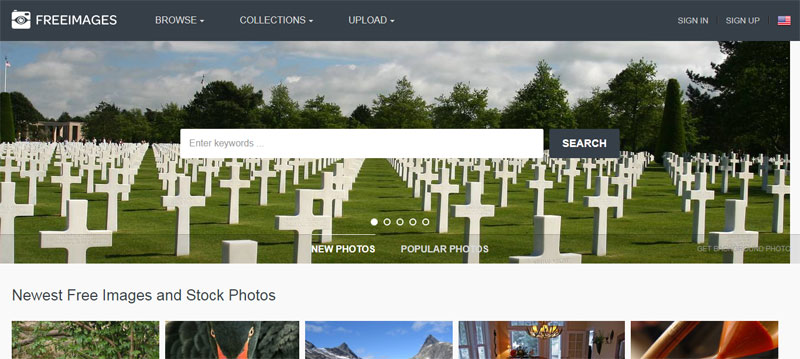 Formerly known as Stock Xchange, this site provides an excellent choice of free photos for your blog or website.  Photos have different licensing rights, so check whether or not you need to attribute the photo you select.  This is an attractive and well-organized website which will assist you with finding the image you need.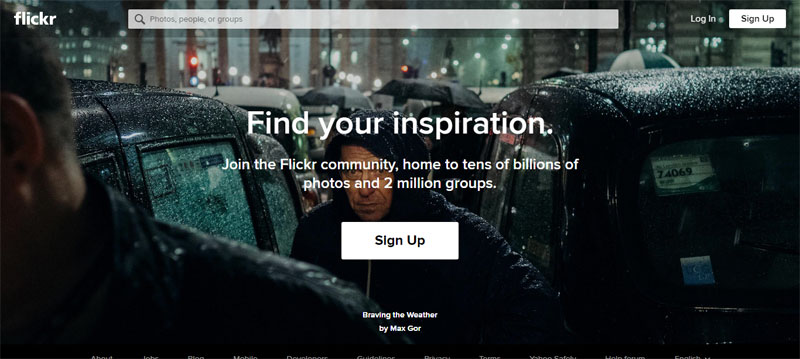 Flickr is one of the best-known sites for accessing photos licensed to the creative commons.  If you're looking for photos on Flickr, be sure to check the attribution rights (you can click on the thumbnail to do this).  If you need to, you can provide attribution as well as a link back to the source.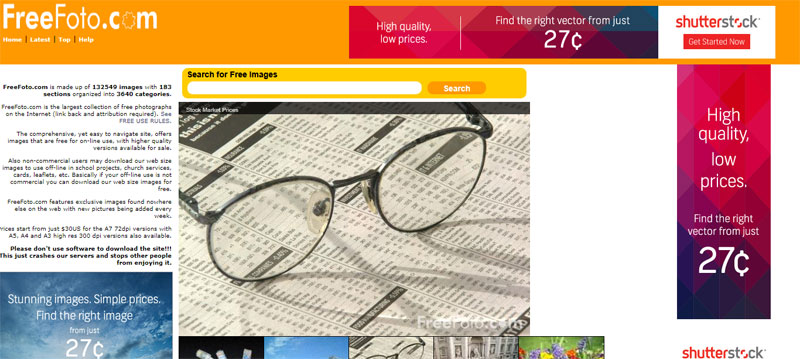 This site offers over 100 000 free photos to add interest to your blog.  You will generally have to link back to the source as well as provide attribution.  Many of the photographs on this site provide a small but unobtrusive watermark with the site name in the corner.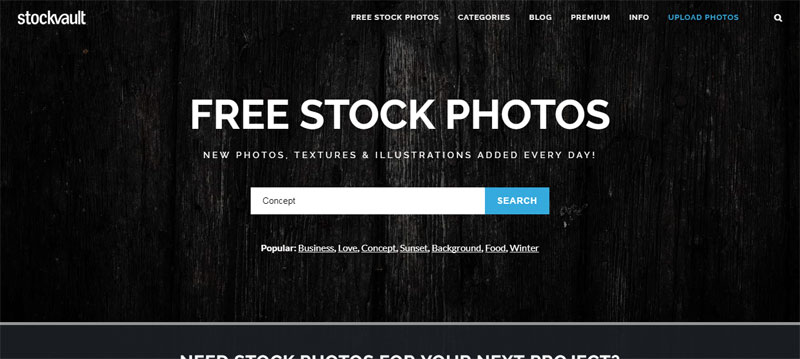 This site is made up of a community of photographers and artists.  There is a section just for bloggers where you can view a wide range of textures, photos, and designs.  This will enable you to create a unique and aesthetic appeal to your blog.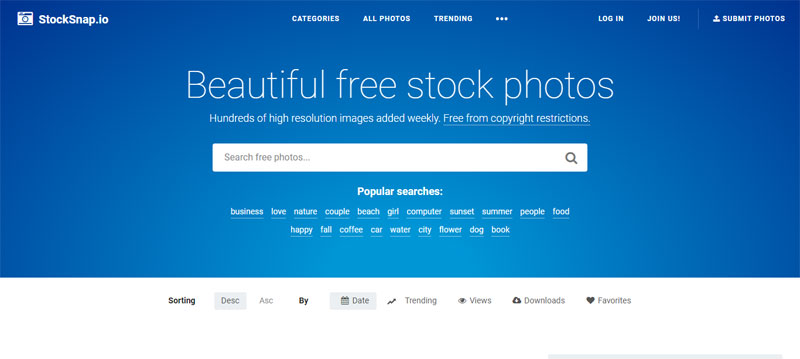 This site will offer you a range of attractive images to add unique interest to your blog.  There are a great many images available to choose from.  You can use the search feature to explore those choices which meet your needs.
This site will also track your views and downloads, offering you popular choices.  A great many photos are added to this site every day.  All photos are released under CC0 which means you won't have to attribute them should you choose to use them.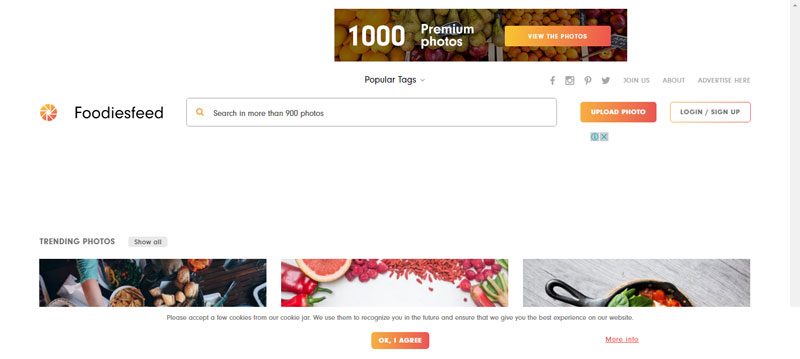 This site provides a wide range of stock photos containing images of food.  The quality of the images is very high.  This the perfect site for food bloggers.
Ending thoughts on royalty free images
There is a wide range of attractive images available from different photo sites.  Once you've found the image you need, you can crop or edit it on your favorite program or application.  Optimize your images so that you can speed up your site.
We hope this article offered you insight into how and where to find the perfect image for your WordPress site or blog.
Sign up to stay up to date with the latest and greatest news from Undsgn!
(You will be forwarded to our subscribe form hosted by Mailchimp)