On the surface, blogging may not seem very difficult. Behind the scenes, however, bloggers have to make a lot of decisions about each post they craft. There are plenty of key elements to account for if you want your blog to be as successful as possible.
Fortunately, there are also several best practices that can help you take your blog to the top. Of course, implementing them will be a lot easier if you have a reliable theme to back you up. For example, Uncode includes a variety of layouts and other features that can help you make your posts easy to find, and encourage readers to engage with your content.
In this article, we'll share eight tips you can implement on your own blog, and demonstrate how using Uncode as your theme can help you adhere to these blogging best practices. Let's get started!
1. Use a Professional-Looking Theme
Web design plays a key role in building trust with your site's visitors. This is an important step to take when you're trying to grow your audience, as readers aren't likely to return to a blog they don't consider trustworthy. Without a loyal readership, of course, it will be difficult for your blog to become successful.
A professional-looking theme instills confidence in your readers, and makes your blog appear more authoritative. This is an excellent way to increase your blog's following, which can in turn have a positive impact on the number of ads and influencer deals you'll be able to land.
Our Uncode theme has been used to create many blogs that successfully inspire trust in their visitors: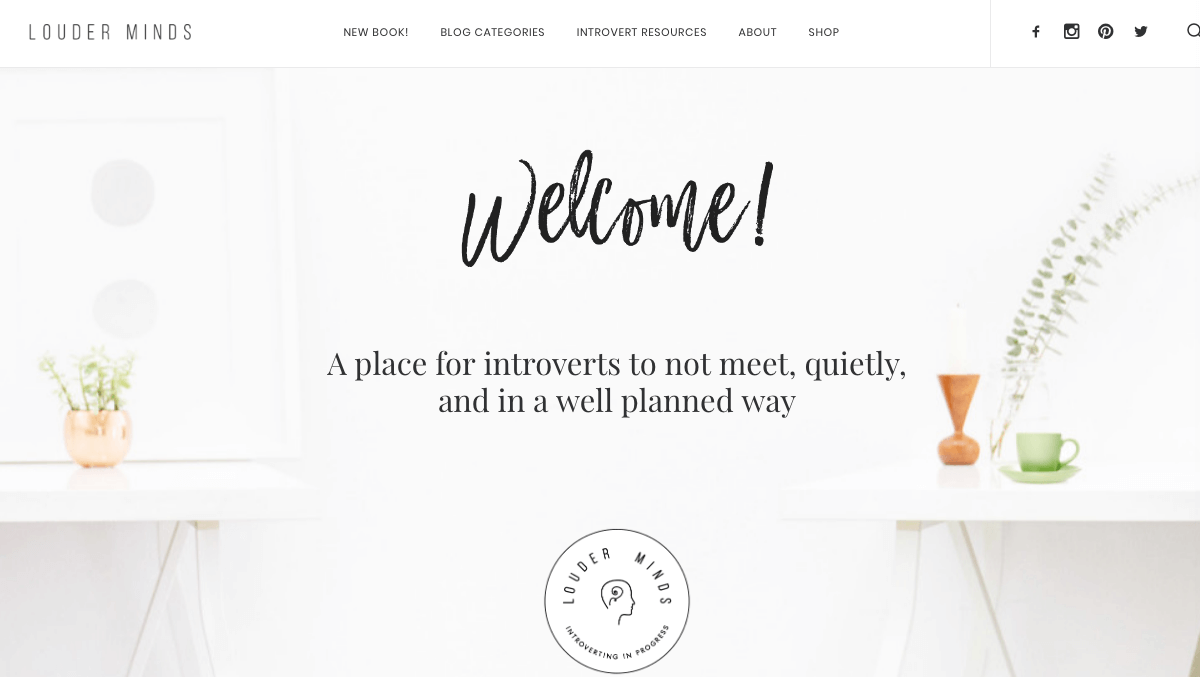 Uncode's clean, modern design, extensive collection of blog layouts, and clear navigation take care of the design elements for you. That way, you can focus on your site's content.
2. Add Social Sharing Buttons to Your Posts
Before you can have a following of loyal readers, you have to attract people to your blog. Promoting your content on social media is one of the best ways to introduce your site to potential readers and draw them in.
Even later in your blog's lifespan, social media will continue to be a useful marketing tool. If you enable readers to share your content with their followers, for example, they'll essentially be promoting your content for free. Added exposure that requires no additional effort on your part is probably not something you want to pass up.
Social sharing buttons make it easy for readers to post about their favorite articles from your blog: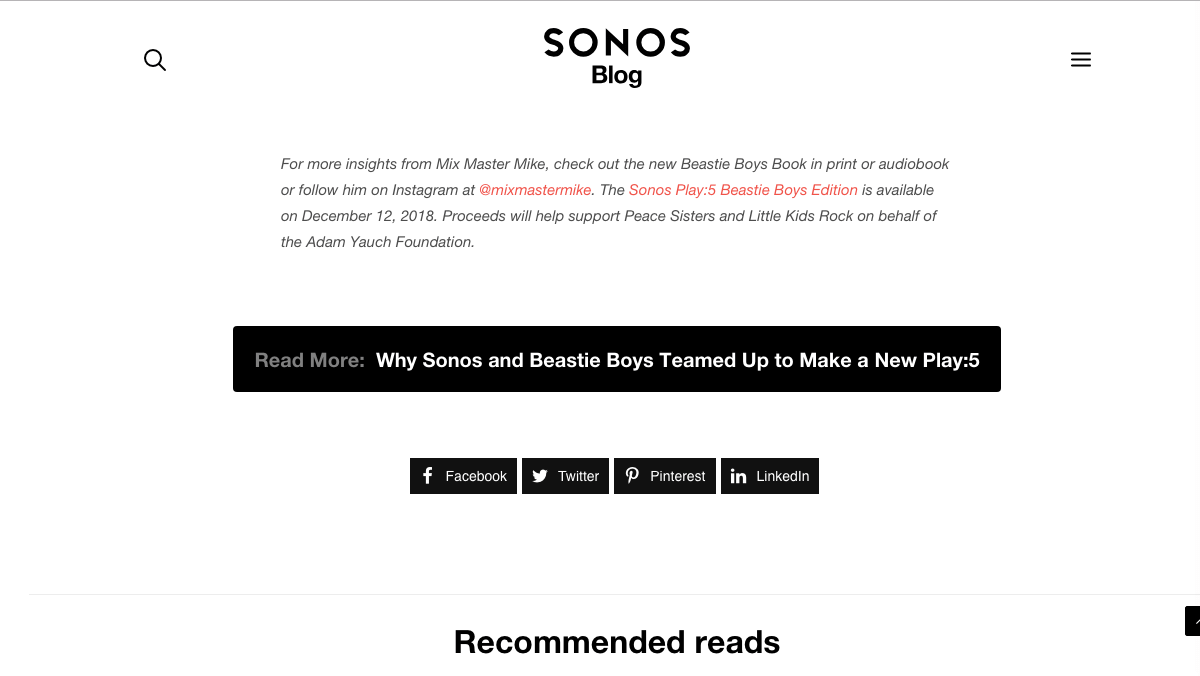 Providing a link readers can click on to quickly share your content makes the task simple for them. Plus, Uncode makes adding social sharing buttons to your posts easy for you to achieve.
3. Include a Clear Call to Action (CTA)
Speed and ease of use are two features users appreciate on any type of website. With that in mind, Call to Action (CTA) links and buttons make it fast and simple for your blog's readers to more deeply engage with your site. That might be through subscribing to your email list, making a purchase, or taking some other key action.
CTAs have been shown to increase traffic, and encourage visitors to contact you or subscribe to your newsletter. They can even direct readers towards additional content, in order to keep them on your blog for longer. If you want to influence what readers do on your site, a strong CTA is your best option.
With Uncode, you can easily add CTA buttons anywhere on your site: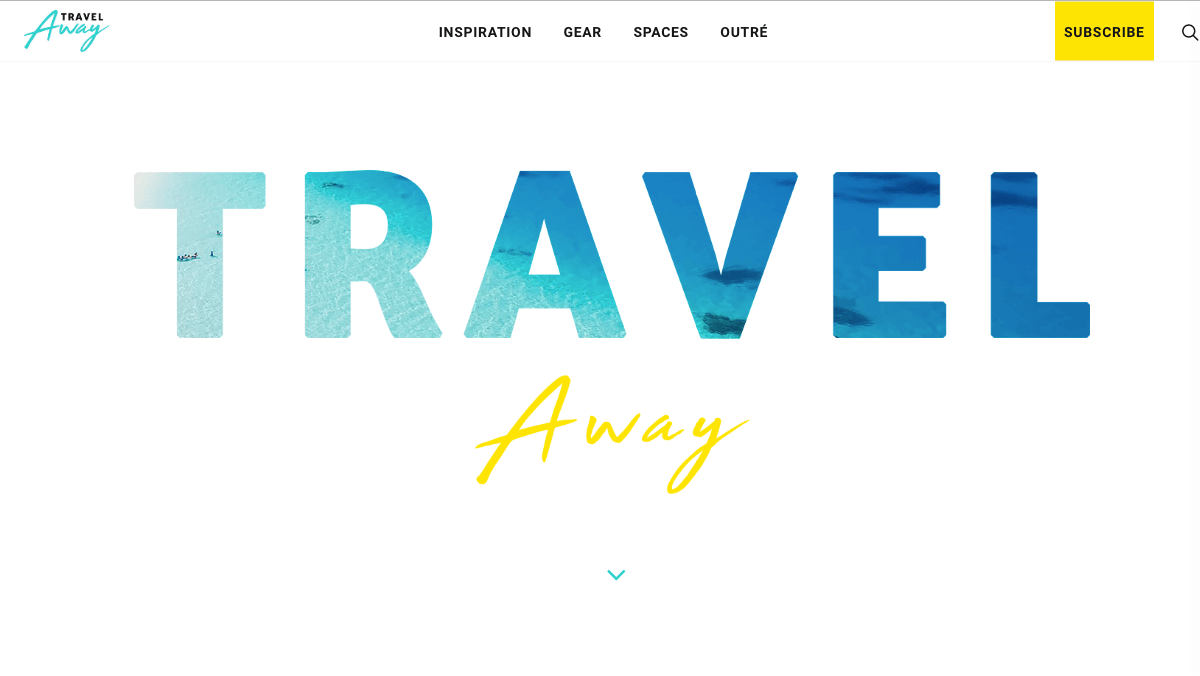 There are a variety of designs to choose from, so you can pick the one that most suits your blog's style. Plus, you can make your CTA buttons stand out by using distinct colors, fonts, and designs that grab readers' attention.
4. Make Navigation Easy for Visitors to Follow
If you've done the work of promoting your blog and started receiving visitors, the last thing you want is for those readers to get lost on your site. Poor navigation has been linked to higher bounce rates and page abandonment. In other words, if your navigation isn't clear, you could lose the readers you worked so hard to find.
Retaining an existing audience is much easier than building a new one, so attending to details such as your navigation menus isn't something to be overlooked. With several menu variations to choose from, Uncode can help you find the design that best suits your site: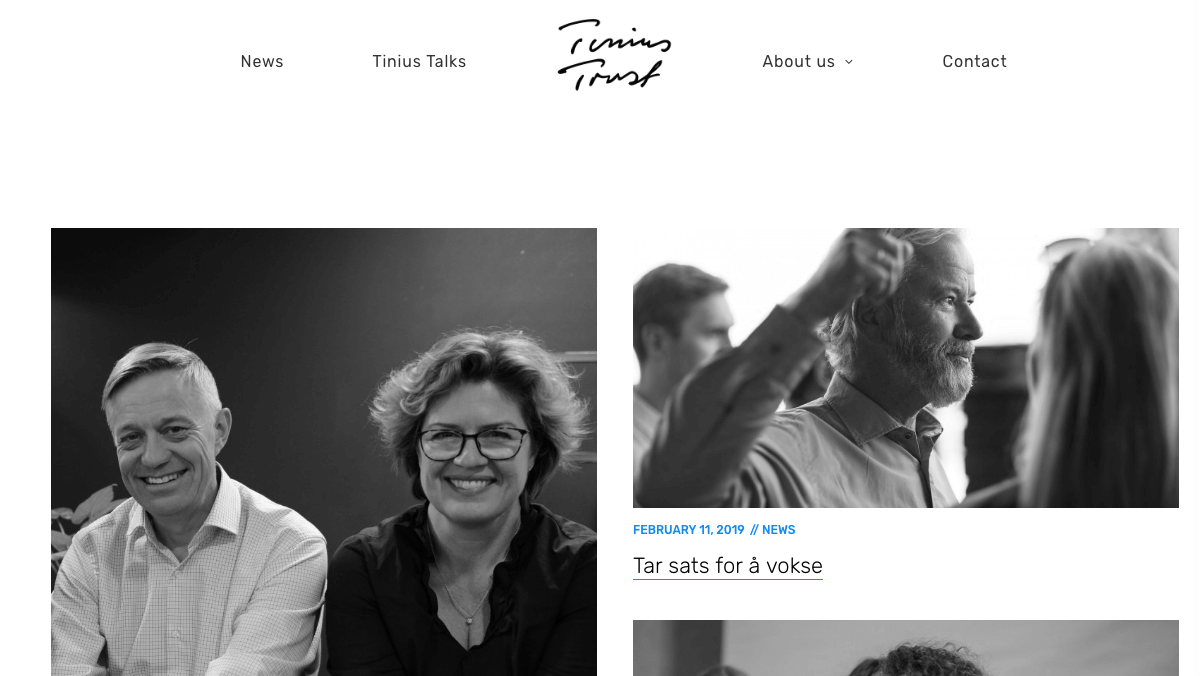 You can choose from header, sidebar, or overlay menus, and customize them to your heart's content. This way, you'll be able to clearly direct readers where they want to go.
5. Vary Your Content Types
When it comes to blogging, most people think of written content first. While readers may come to your site looking for traditional blog posts, that doesn't mean you shouldn't serve up a little variety from time to time.
Using other content types, such as images, videos, and audio, can make your posts more interesting and engaging. Visual elements are handy for breaking up long blocks of text, and can provide greater context to your posts. Sometimes a graphic, video, or auditory element is able to communicate a concept more clearly than text can.
As you might expect, Uncode enables you to seamlessly incorporate videos, audio files, images, and social media feeds into your posts: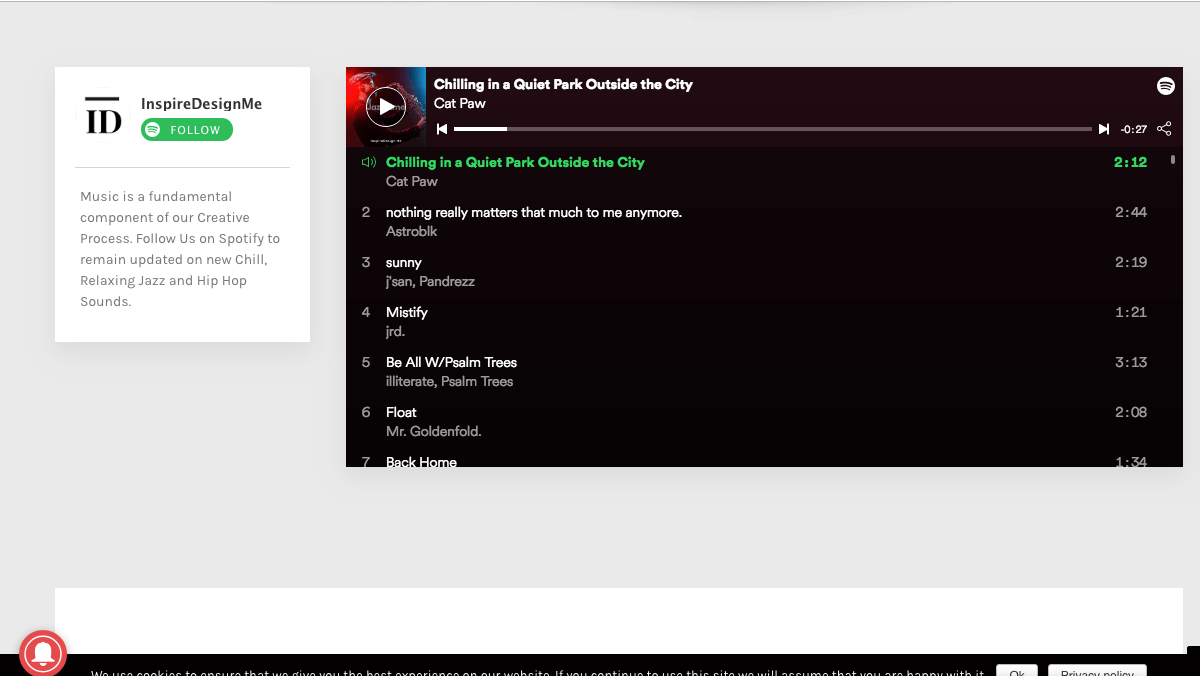 You can use external sources to host files if you're worried about slowing down your pages, or you can host them right on your site. Either way, you'll be able to effortlessly combine text and visuals together in order to create more dynamic content.
6. Have a Well-Written About Page
With all the writing you're sure to be doing on your blog, it may seem like overkill to have a whole page dedicated to talking about yourself. However, while your posts will hopefully communicate some of who you are to your readers, a formal 'About' page is still important.
For example, new visitors may want to know what to expect from you and your blog before making commitments such as subscribing to your newsletter. It could take reading several posts for them to get a sense of who you are. An About page, however, can tell them in just a few paragraphs (or less):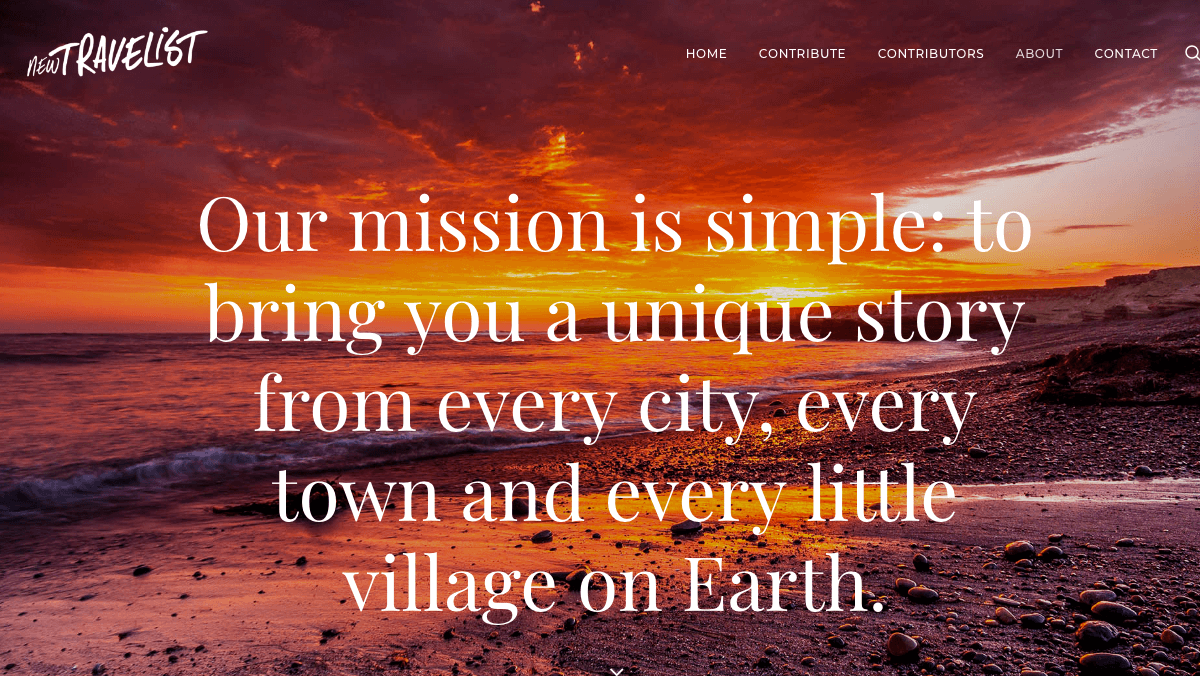 By clearly communicating who you are and what your goals for your blog will be, your About page can reassure visitors that you have something valuable to offer. To help you get started, many Uncode demos provides pre-built About pages you can add to your site. Then, you can customize them with whatever text, images, and other branding you like.
7. Engage Readers in the Comments Section
People may initially come to your site for its content, but a strong community can encourage them to stay. Enabling and replying to comments on your posts helps to promote reader engagement, and demonstrates your investment in the blog and the people who frequent it.
What's more, interacting with readers is a chance to show off your knowledge and authority on your blog's subject. It can also improve the quality of your site's Search Engine Optimization (SEO) and visibility. Engaging with your readers instead of just providing them with static content is what will turn your blog into a robust community: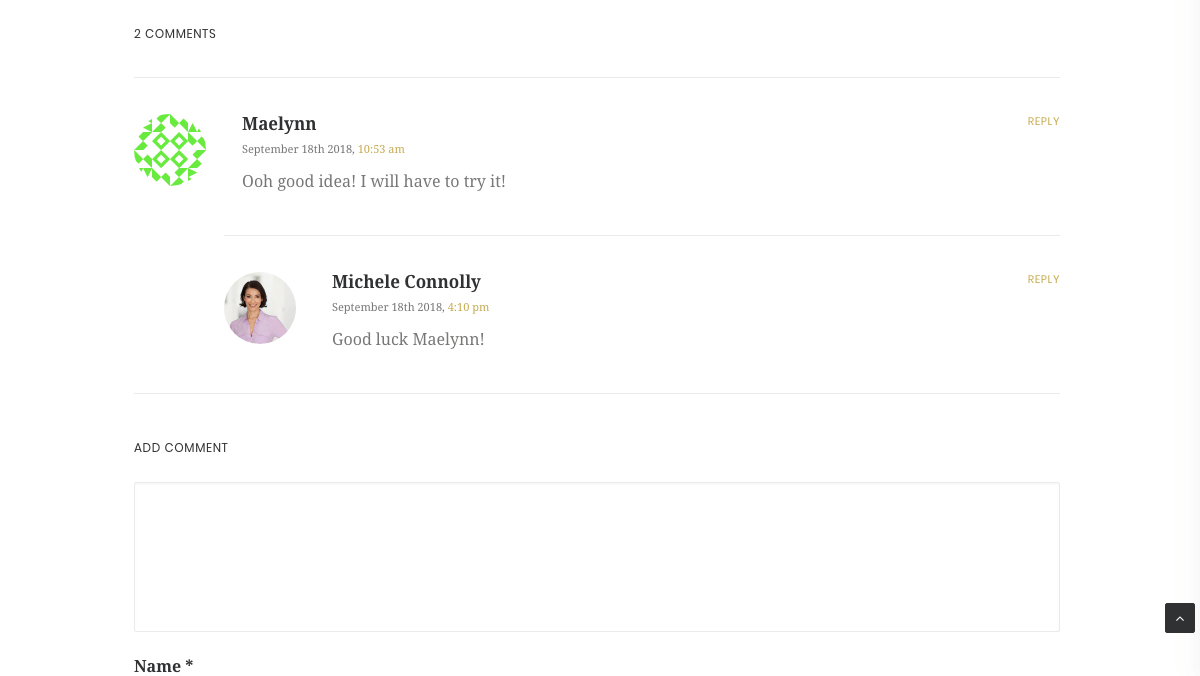 With that in mind, our Uncode blog layouts include clearly-designated, easy-to-find, and simple-to-navigate comments sections. This means you and your readers won't have to try and follow complicated or messy strings of messages, and the clean look of your posts won't be ruined by a crowded comments section at the bottom.
8. Follow SEO Best Practices
Boosting your site's visibility isn't something you should only focus on when your blog is first created. Instead, it should be an ongoing process. Continually monitoring your SEO, and following best practices for on- and off-page optimization, will help you keep increasing your blog's visibility.
There are several factors to consider when it comes to optimizing your blog for search engines. For instance, you'll want to play close attention to your posts' titles, keywords, and URLs: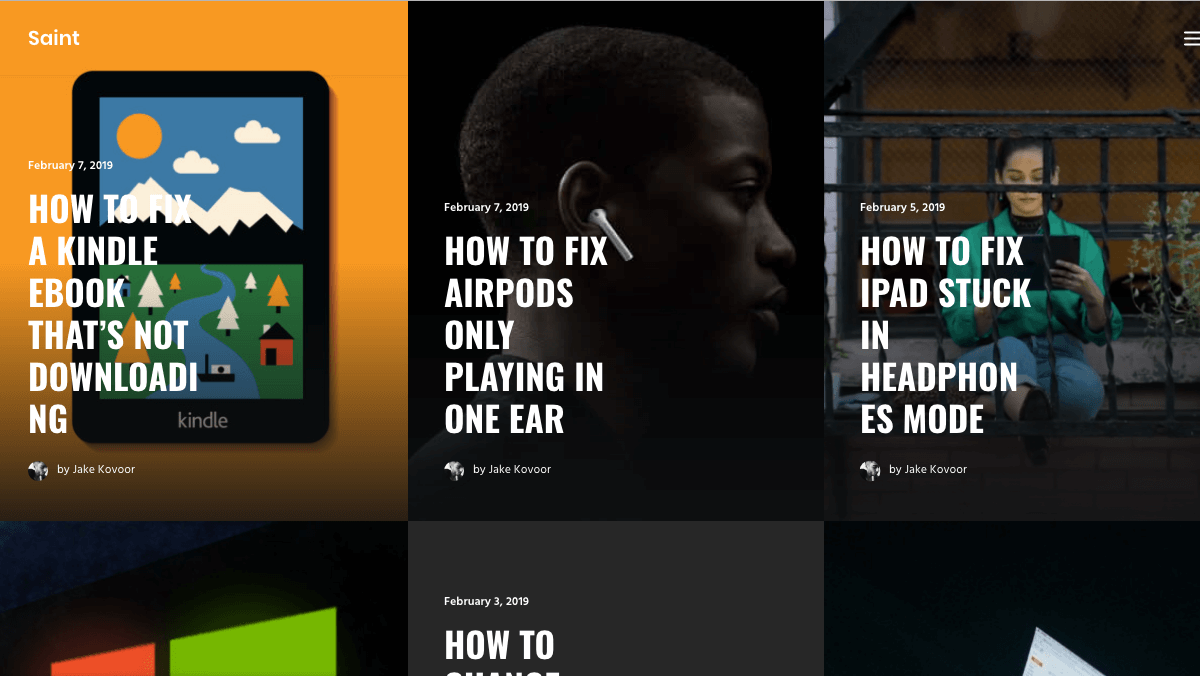 It's also important to include plenty of internal and external links, and to maximize your site's performance.
There are many WordPress plugins that can help you improve your blog's SEO, including The SEO Framework and Yoast SEO. When paired with a highly-optimized theme such as Uncode, these tools can get your posts moving towards the top of search engine results pages.
Conclusion
Creating a successful, professional-looking blog requires a wide range of tasks and considerations. Following some proven best practices can smooth out the processes of maintaining and promoting your content, and help you better engage with readers in order to build a loyal audience.
In this post, we've explored eight blogging best practices you can implement with Uncode:
Use a professional-looking theme.
Add social sharing buttons to your posts.
Include a clear Call to Action (CTA).
Make navigation easy for visitors to follow.
Vary your content types.
Have a well-written About page.
Engage readers in the comments section.
Follow SEO best practices.
Do you have any questions about these blogging best practices, or how Uncode can help you follow them? Let us know in the comments section below!
Sign up to stay up to date with the latest news!
(You will be forwarded to our subscribe form hosted by Mailchimp)