The plugin repository has a large selection of WordPress contact form plugins you can use.  This article explores the best contact form plugins for WordPress.  We'll explore the pros and cons.  This will enable you to easily make a choice about the best contact form for you.
WordPress Contact Form Plugins
When choosing a form, you might want to look at the level of sophistication you need for your blog.  At its most basic, your contact form will use a minimal design in order to receive very basic information.  It's there to keep you in touch with your clients.
More advanced tools draw on increased design knowledge.  These WordPress contact form plugins have multiple features and even allow your clients to submit files.  Here are some features which may benefit you:
Custom forms which you can brand and adjust to your company needs.
Visual builders enable you to drag and drop typefaces or design settings while custom creating your forms.
Conditional logic will enable you to create dynamic forms which collect the information you need.  Your forms will change and adjust according to selections chosen by your user.  This means for example that certain information would only be available to users with a specific budget or age range.
Communication features enable you to find out that an email has arrived and responded quickly.
File submission if you have clients who would like to submit files to you for different reasons, a file submission plugin allows you to determine the size of files received.
Responsiveness will enable your form to show up on different screen sizes.
Spam protection prevents bots from reaching your site.

The first of these WordPress contact form plugins is the oldest and most frequently used WordPress contact form plugin.  When you use Contact From 7, you can customize your forms and mail content.  You can keep bots away from your site using CAPTCHA and Akismet.  This form supports Ajax-powered submitting.
Contact Form 7 is already integrated in Uncode.  You can quickly create forms like these.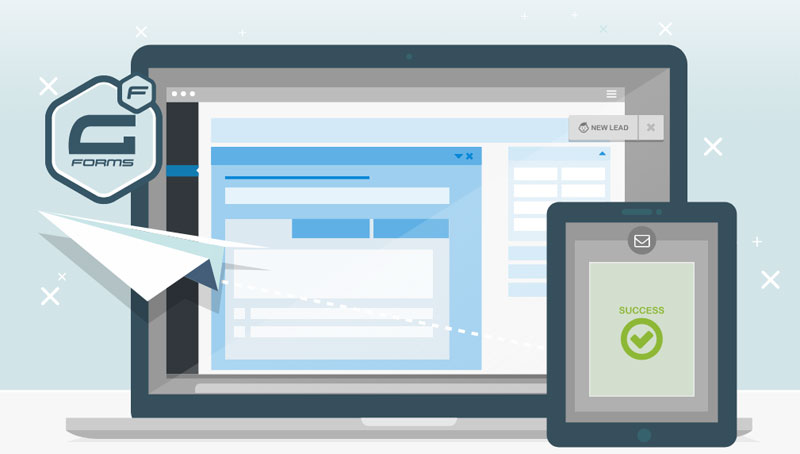 Gravity Forms is a paid for WordPress plugin which gives you all the features you need in a single package.  You'll have the option to custom design forms, create quizzes and surveys, accept user submitted files and even a web directory.
This is a product with excellent support features.  It comes with features such as FAQ, forms, email support and knowledge base.  Help is therefore easily available when needed.

This is a free WordPress plugin build by Themeisle. It is an easy to use product which will offer you the basics you need to get started.  You can create simple forms using this product.  You'll also be able to use CAPTCHA to block out spam.

A great free form building option available from WordPress, which means you can install it on your sites.
As this product is easy to use, you'll be able to build forms quickly and efficiently.  It's a great option for creating custom forms and there are no limits on the number of forms or emails you can create.  It has spam filtering options and conditional logic.
You can add premium features to Ninja Forms such as Campaign Monitor, Mail Chimp and SMS notifications.  There are over 40 different add-on options available.  And as an open source software, this product is a  dynamic and flexible choice.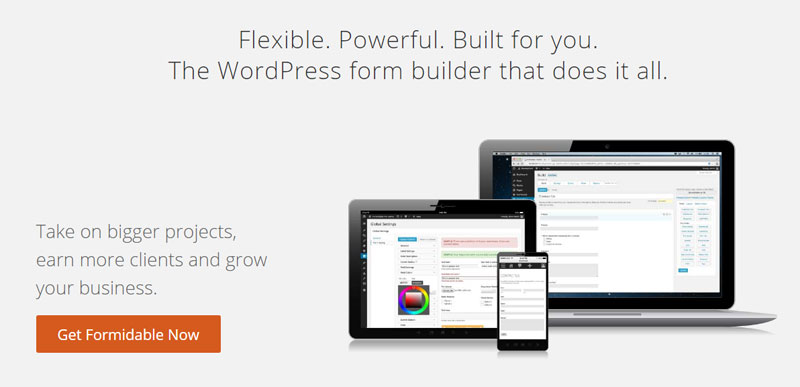 A popular choice amongst WordPress users, Formidable Pro offers a high-quality form creation tool which is quick and easy to use.  This product has excellent features which will enable you to create custom forms in multiple styles.
As a great benefit, the basic version of Formidable Pro is available free.  For advanced versions, a single site licence is $47 and an unlimited license is $117.
Both the standard and unlimited plans have 12 add – ons. This enables you to integrate MailChimp, Basecamp, Trillio and other beneficial services.

weForms is one of the newer plugins for WordPress and a popular choice.  It is a quick and easy to use WordPress option.  Created by the weDevs team, the free version includes a range of features.  As an additional bonus, you'll be able to track your form submission data on the WordPress admin page.

Installing this Plugin allows you to receive contact form submissions directly to your email account.  To add this option to your site, Download, activate and paste [bestwebsoft_contact_form] shortcode on any page, post or widget to display the form.
This program allows you to create attractive and customised forms quickly and efficiently.

An effective tool for creating a quick and efficient form for web visitors.  You can create custom forms which are highly responsive.  A user-friendly plugin which is intuitive to use.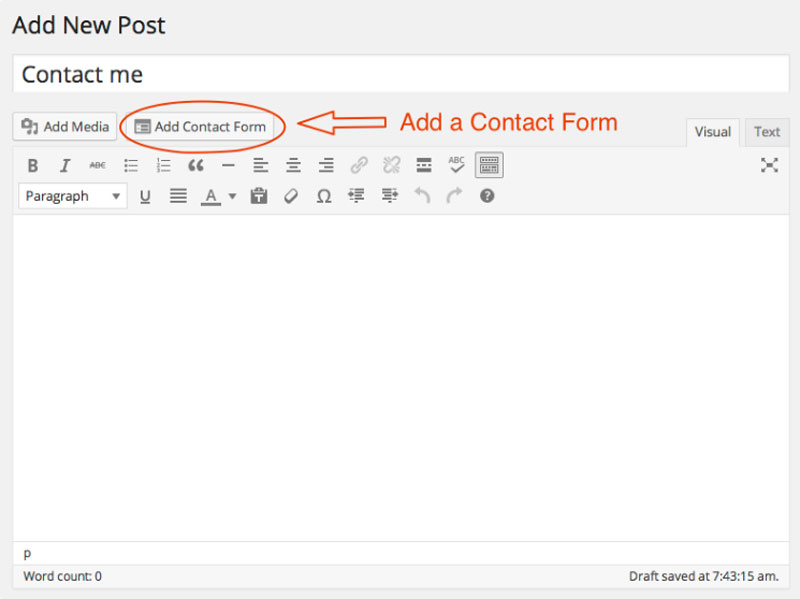 Jetpack is a top choice for form creation when using WordPress.  This is because it is anti-spam, offers great support and can be combined with social media tools.

A great beginner friendly option which helps you create attractive forms quickly.  This tool offers drag and drop features and pre-built templates.
WPForms Lite is freely available as the official WordPress plugin, which means you can install it on your sites absolutely free.
If you choose the premium version, you'll be able to extend functionality and build a range of forms such as payment forms, order forms and email subscriptions.  You'll also be able to create forms with conditional logic.
This tool offers great support features to assist you along the way.
A great option to add to your WordPress site, this program offers you the opportunity to custom build forms using the drag and drop interface.  You'll be able to create simple contact forms.  You'll also be able to make use of advanced features which enable custom logic, multipage forms and customized emails.
You can also add a range of paid add-ons that allow you to expand your options.  These include MailChimp, PayPal integration and Dropbox integration.  You can also add conditional mailing to your site.
A free but very effective WordPress form plugin.  You can create custom forms using the drag – and – drop interface, and add or remove as many different areas as you wish.  This will keep your forms tailored to viewer needs.
This plugin is an excellent option if you wish to schedule appointments.  You'll be able to book appointments and even send invoices using the vCia platform.

This tool will enable you to create both standard and custom forms for your site.  There is a range of great features which form a part of this program, including anti-spam features, the ability to send submissions to multiple email addresses and send confirmation receipts to users.
With this helpful tool, you'll be able to place multiple forms on your site pages and duplicate your forms if you need to.  You'll also be able to store your forms in your WordPress database and access them easily from your dashboard.

A free WordPress plugin which enables you to create a range of different forms including surveys, email forms and contact forms. Custom forms are limited on the free package, but you'll have enough options for simple use.
You can choose from a range of templates or customize your forms using the drag and drop features.  You'll also be able to save your designs for later use.
Ending thoughts on WordPress contact form plugins
Forms create a great option to get in touch with your viewers.  By exploring the wide range of WordPress contact form plugins available, you'll be able to pick a tool which best suits your needs.
Instead of feeling overwhelmed by the range of options available to you, this guide will assist you to explore a range of options and the features.  That way, you will find the best tool to benefit you.
Sign up to stay up to date with the latest news!
(You will be forwarded to our subscribe form hosted by Mailchimp)